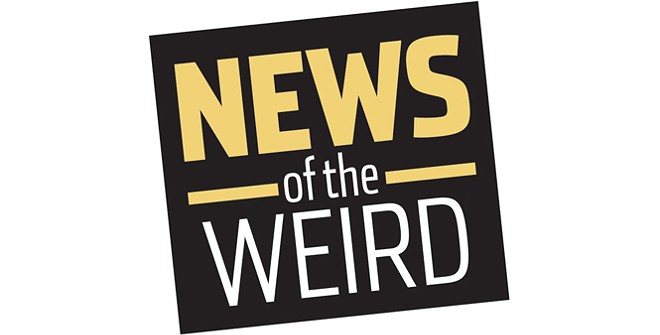 • Police in Cedar Rapids, Iowa, arrested Robert Lee Noye, 52, on Feb. 17 and charged him with first-degree harassment and false imprisonment after his victim told them Noye kidnapped her and forced her to watch the 1977 historical miniseries "Roots" "so she could better understand her racism," The Gazette reported.
He allegedly told her if she did not sit for the entire nine-hour series about slavery, he would "kill her and spread her body parts across Interstate 380 on the way to Chicago." [The Gazette, 2/17/2020]
• Seloni Khetarpal, 36, threw a tantrum worthy of the terrible twos on Feb. 13 when she "repeatedly" called 911 to report that her parents had shut off her cellphone, according to court documents. Khetarpal demanded that officers respond to her home in Jackson Township, Ohio, and was warned that she should only call 911 for a legitimate emergency.
Several hours later, News5 Cleveland reported, she called back, became "belligerent" and told the dispatcher she thought it was a legitimate issue. She was arrested and charged with disrupting public services. [News5 Cleveland, 2/17/2020]