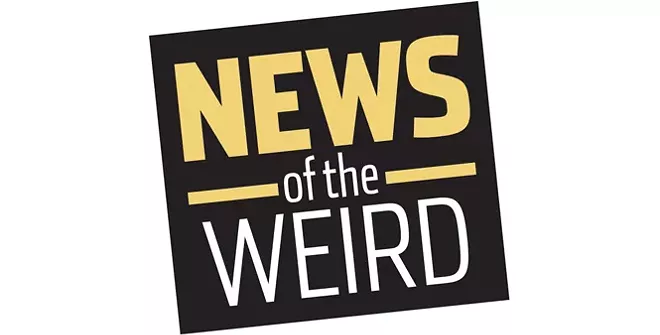 • Russell Jones of London couldn't figure out why his dog, Billy, was favoring one of his front paws while walking.
He took the pet to the veterinarian to have X-rays, United Press International reported, but the vet found nothing wrong. Jones, however, had recently broken his own ankle and was wearing a cast and limping.
At the $400 vet visit, the doctor suggested that Billy was simply imitating his owner. Man's best friend, indeed. [United Press International, 1/19/2021]
• Bigfoot hunters in Oklahoma will be happy to know that their pastime could get its own season, KOKH reported.
State Rep. Justin Humphrey introduced a bill on Jan. 20 asking the Oklahoma Wildlife Commission to establish a Bigfoot hunting season, "set annual season dates and create any necessary specific hunting licenses and fees."
Southeastern and south-central Oklahoma is infamous for Bigfoot sightings, including a large festival (canceled this year because of COVID-19).
If passed, the bill would become effective in November. [KOKH, 1/20/2021]