Jewish World Review March 25, 2004 / 3 Nissan, 5764

George Will
Transmitting civilization

http://www.NewsAndOpinion.com | LOS ANGELES — After eight years at Robert F. Kennedy Elementary School, Ethel Bojorquez knows a thing or two about teaching. She radiates calm, no-nonsense authority, and today she is watching a kindred spirit, Carole Valleskey, put Bojorquez's 35 fourth- and fifth-graders briskly through their paces.
Actually, the paces are Valleskey's. A former ballerina with the Joffrey, she now choreographs dance classes at eight fortunate Los Angeles elementary schools. For a few hours a week, Valleskey's students restrain their anarchic individualism to perform as a dance troupe. Think of training young minnows in synchronized swimming.
The children have high-energy encounters with high-quality popular culture — Ellington, Gershwin, Copland — that is a far cry from hip-hop. Bojorquez, whose experience has immunized her against educational fads, admiringly watches her pupils perform under Valleskey's exacting tutelage and exclaims, "They are learning about reading right now."
They are, she marvels, learning about — experiencing, actually — "sequencing, patterns, inferences." She explains: "You don't only listen to language, you do it."
Bojorquez and Valleskey, like all teachers, function under the tyranny of the 9/91 formula: between ages 6 and 19, a child spends 9 percent of his life in school, 91 percent elsewhere. In contemporary America, "elsewhere" means immersed in the undertow of popular culture's increasingly coarse distractions. In Los Angeles, where most public school pupils are Latino (Kennedy school is almost entirely Latino), "elsewhere" often means homes where English is barely spoken.
Bojorquez's raven-haired students, their dark eyes riveted on Valleskey, mimic her motions. These beautiful children have a beautiful hunger for the satisfaction of structured, collaborative achievement.
That begins when Valleskey, a one-woman swarm, bounces into the room and immediately, without a word of command, reduces the turbulent students to silent, rapt attention. They concentrate to emulate Valleskey's complex syncopation of claps, finger snaps and thigh-slaps by which she sets the tone of the coming hour: This will be fun because things will be done precisely right.
Part Marine Corps drill instructor, part pixie, Valleskey knows that children are realists. They do not want false praise. She knows that self-esteem is the result of, not a precondition for, achievement. Her credo is: Every child can do it. The antecedent of "it" is: learn how to learn.
Her students experience a kind of freedom that is, for most children, as exhilarating as it is novel. It is not merely the absence of restraints. Rather, it is the richer freedom of a cooperative group performing to high standards within a structure of rules.
Valleskey's California Dance Institute is, essentially, Valleskey and a few teaching assistants and musicians, sustained by a few exceptionally discerning philanthropists. CDI is associated with, but not financially supported by, the National Dance Institute, founded by Jacques d'Amboise, for many years a leading dancer with the New York City Ballet. He was the subject of the 1983 Academy Award-winning film "He Makes Me Feel Like Dancin'." It explored his insight that dance — the pleasures of precision, of a task done just right — serves all the pedagogic goals of schools.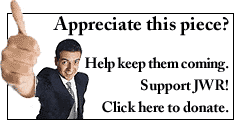 Virtues, says Valleskey, are habits, and dance, as taught by CDI, is habituation in many of the skills of learning, as well as the components of good character. Dance, properly taught, is like sport, properly understood.
The ancient Greeks considered sport serious play, a civic — meaning moral — undertaking. It is because man's noblest activity is active engagement, as talented performer or informed spectator, with worthy things such as beauty. Including the beauty of strenuous exertion in conformity to exacting rules and high standards. By using our bodies beautifully, we come to appreciate beauty and the discipline — the restraint — that is its prerequisite and civilization's premise.
Gifted teachers such as Bojorquez and Valleskey master the patience required for the unending business of transmitting civilization down the generations, transforming biological facts — children — into social artifacts called citizens. It is wearying work, and it is a wonder teachers can summon the stamina for it. Ralph Waldo Emerson wondered:
"It must be admitted that civilization is onerous and expensive; hideous expense to keep it up; — let it go, and be Indians again; but why Indians? — that is costly, too; the mud turtle and trout life is easier and cheaper, and oyster, cheaper still."
CDI is inexpensive. Operating on a financial shoestring — a frayed shoestring — CDI is a gift to a few of this city's public schools. It makes one marvel at what educational improvements could be achieved with small sums in the service of something much scarcer than money — imagination.

Every weekday JewishWorldReview.com publishes what many in Washington and in the media consider "must reading." Sign up for the daily JWR update. It's free. Just click here.

George Will's latest book is "With a Happy Eye but: America and the World, 1997-2002" to purchase a copy, click here. Comment on this column by clicking here.

© 2003, Washington Post Writer's Group