Jewish World Review June 23, 2005/ 16 Sivan 5765

MUGGER
A Few Good Men
http://www.NewsAndOpinion.com | Columnist Jonah Goldberg, whose father Sidney passed away a few weeks ago, published one of the most poignant eulogies (June 17) that I've read in years. I had the pleasure of meeting up several times in lower Manhattan with Sid and Lucianne Goldberg, and they were extraordinary dining companions. Lucianne, as opposed to the caricature left-wing creeps pin on her, is a vivacious and kind lady bursting with energy and chatter; Sid was her perfect foil, listening to the conversation and then quietly tossing in zingers.

Jonah Goldberg included this great line in his piece: "In another e-mail sent to me during the media hysteria over the demise of ABC's Roone Arledge and the supposed brilliance behind his invention of The Wide World of Sports, my Dad wrote me: 'Only now do I realize what a genius Roone Arledge was. Who else could have figured out that viewers would like to see more sports. As you know, ABC had been considering The Poetry Hour until Arledge stepped in with his groundbreaking sports idea.'"

Arledge's professional success notwithstanding, my one encounter with him, in British Airways' Concorde lounge at Heathrow, was nasty. The ABC maestro spent the 45 minutes waiting for the plane berating the personnel about bitter coffee, unacceptable Champagne and the absence of USA Today in the newspaper racks. A few people, wealthy businessmen, tried to make conversation with the man, but he shooed them away with a rude hand gesture, imitating sports heroes who refuse to sign autographs for little kids.

Had Sid Goldberg been present on this occasion, I have no doubt he'd have cut Arledge down to size.


Last weekend, my father-in-law Rudy was visiting from Los Angeles, after a side trip to Monticello with his wife Daisy, and on the evening they arrived, after we'd covered the astonishing success of his lifelong favorite Chicago White Sox, the subject turned to politics. Rudy and Daisy (who worked at a Habitat House in L.A., and says that Jimmy Carter, in private, is a good egg), voted for Kerry last fall and have no serious issues with California's learning-disabled senator Barbara Boxer, so, as usual, there was plenty of banter as we passed around the salad, cheese and olives. My brief rant about Illinois' resident dunce (taking the heat off Howard Dean), Sen. Dick Durbin and his outrageous comments equating the conditions at Guantanamo Bay with those of prisons run by tyrants like Pol Pot, Hitler and Stalin were met with eye rolls, not from my wife, who simply puts a filter on when the topic is politics, but our 12-year-old, who caught me short by quoting Bob Dylan.

"Uh, Dad," Nick said, "I think, you need a dumptruck, mama, to unload your head." I was so tickled that he's bothered to get beyond the initial negative reaction to Dylan's voice, and put aside for at least now, current bands like Mars Volta, to dip into pop music written a generation before he was born.

There were enough distractions to keep the Bush/Democratic Obstructionist divide at bay for several hours at a time, although Daisy and I locked horns at unscheduled intervals. She was up in arms about the mysterious Downing Street Memo and the horrifying idea that John Bolton might go the U.N., subjects I just couldn't get into because they're exasperating and there's no percentage in arguing to the already indoctrinated. She did zap me with Dick Cheney's recent lapse of judgment when in a momentary bit of pique, said that maybe Dean's mother loved him, but that was probably it. I'm a fan of the steely Veep, but that comment was almost as stupid as Newt Gingrich's a decade ago that the deranged woman in South Carolina who drowned her own kids was enveloped by a murderous liberal culture.

Rudy, for his part, was astounded at the tab for our party of six at Baltimore's reputed "best" restaurant, the Charleston, a swank joint near the Inner Harbor that takes advantage of the tourist trade there and charges $32 for a measly four sea diver scallops. I had to explain that with the exception of New York and Los Angeles, and maybe San Francisco, there are no American cities that boast serious restaurants, save the less expensive places that push regional cuisine. Whether you're in Baltimore, Cleveland, Boston, Phoenix or Dallas, the highly rated destinations that put on the dog, with extensive wine lists and attempts at French grub, almost always fall flat.

The dinner, aside from the conversation, was a write-off, but on Father's Day the six of us crammed into a packed Camden Yards to watch the Orioles knock off the Colorado Rockies. I love watching a game with Rudy since he's really old school, charting each play in pencil on his scorecard, complaining about the loud Aerosmith tunes between innings and getting ticked off when batters call "time outs" too often. There was one contentious inning, when journeyman Chris Gomez missed a homer by a few feet, which put the crowd (and O's manager Lee Mazzilli) in a collective uproar, the most passion I've seen in this park for two years. I wasn't crazy about the two fellows sitting above our field-level section who tossed several cups of beer in our direction, but after seven years of abysmal play from the Birds (thanks to ambulance chaser/team owner Peter Angelos), I couldn't really blame them.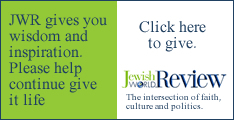 The New York Times has expanded its media coverage in its crummy business pages, wasting the talents of David Carr on the Tom Cruise/Brad Pitt/Madonna beat, and in recent weeks Katharine Seelye, once on the White House/elections trail, has been enlisted to contribute to the revamped section. The results, are, predictably, not good.

On June 20, for example, Seelye wrote a piece about the upcoming Saturday edition of The Wall Street Journal, an attempt by Dow Jones to fatten its advertising pages with more lifestyle coverage. Fine by me, I think Friday's "Weekend Journal" pullout is outstanding, featuring first-rate film and television criticism from Joe Morgenstern and Dorothy Rabinowitz, respectively, smart book reviews and an offbeat secondary editorial page.

Seelye is pessimistic about the Times' competitor to crack the weekend market. She writes: "For decades, readers have turned to The Wall Street Journal to learn how business and politics are played out in the boardrooms, and the backrooms, of the nation. Will those same readers turn to The Journal to learn how to make the perfect soufflé? The Journal is betting that it can fluff up its editorial mix, capture the attention of its well-heeled readers and their families and attract consumer advertisers."

Tut-tut. It's true that honesty isn't required of Times reporters, editorialists or columnists, but it would've been swell had Seelye—aside from one sentence from her executive editor Bill Keller admitting that the September launch of Saturday's Journal had caused his paper to speed up its increased business coverage—acknowledged that publisher Arthur Sulzberger Jr. has "fluffed" up the Times for more than a decade. She might've mentioned that the unsuccessful Thursday "Circuits" advertorial section was scuttled for a second "Fashion & Style" atrocity; better yet, I wonder if it even occurs to Seelye that Tuesday's "Science" section, hardly an advertising jackpot, will inevitably be ditched for something more lucrative. Bet on "Hollywood Revealed: The Stars on Parade" to debut by Christmas.
Enjoy this writer's work? Why not sign-up for the daily JWR update. It's free. Just click here.
JWR contributor "Mugger" -- aka Russ Smith -- was the editor-in-chief and CEO of New York Press. Send your comments to him by clicking here.
© 2005, Russ Smith