Jewish World Review Nov. 29, 2005 / 27 Mar-Cheshvan, 5766

Michael Medved
News bulletins from the Northern 'paradise'
http://www.NewsAndOpinion.com | Stories from north of the border highlight the lunacy of American liberals who view Canada as a model of welfare state enlightenment.

Prime Minister Paul Martin, whose government recently collapsed, says he deserves re-election because the unemployment rate is the lowest in 30 years — 6.6% — or a full 33% higher than in the U.S.!

In our country, 6.6% unemployment would bring howls of protest, but in the highly-taxed, hyper-regulated "paradise" to our north, it looks good.

At the same time, corrections officials in Ontario opened an in-prison tattoo parlor — to go along with the sterilized needles already provided to prisoner addicts. American leftists insist we should emulate our northern neighbor, but the real Canada —where visiting a private physician is a more serious offense than using drugs, where gay marriage is legal but denunciations of homosexuality are not — should make us appreciate what we have and who we are.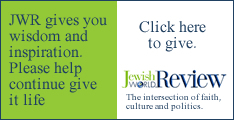 Appreciate this writer's work? Why not sign-up for the daily JWR update. It's free. Just click here.

JWR contributor, author and film critic Michael Medved hosts a daily three-hour radio talk show broadcast in more than 120 cities throughout the United States. Comment by clicking here.
© 2005, Michael Medved