Jewish World Review August 10, 2005 / 5 Menachem-Av, 5765

Michael Medved
Distorting Dr. Dobson
http://www.NewsAndOpinion.com | Dr. James Dobson stands accused of insensitivity, even anti-Semitism, for invoking the Holocaust in connection with embryonic stem cell research.

Press accounts, and angry Jewish organizations like the ADL, said Dobson equated destruction of fertilized embryos to the torture and death of a million Jewish children, but transcripts of his remarks show he made no such comparison.

Dobson freely acknowledges that blastocysts possess no consciousness and feel no pain, but he criticizes the utilitarian argument that says you can destroy human life in any form for the sake of science.

"Science always has to be guided by ethics and morality," Dobson actually said. "And you remove ethics and morality and you get what happened in Nazi Germany."

While I have repeatedly argued that any invocation of Hitler or the Holocaust is inappropriate in contemporary political debates, it's clearly not fair to distort Dr. Dobson's substantive arguments to score cheap political points.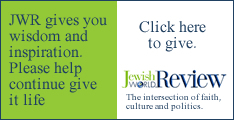 Appreciate this writer's work? Why not sign-up for the daily JWR update. It's free. Just click here.

JWR contributor, author and film critic Michael Medved hosts a daily three-hour radio talk show broadcast in more than 120 cities throughout the United States. Comment by clicking here.
© 2005, Michael Medved