Jewish World Review April 26, 2006 / 28 Nissan, 5766

Michael Medved
Demagoguery, not action, on gas prices
http://www.NewsAndOpinion.com | Congressional Republicans have joined their Democratic colleagues in disgraceful demagoguery over the painful rise in gas prices.

Charges of "price gouging" provoke public rage, especially when oil companies report lavish profits, but why is it shocking that when international costs of a barrel of crude reaches record levels, the US price also increases?

Should oil companies sell to Americans at lower prices than the rest of the world eagerly pays?

If Americans pay less than citizens of other nations (who are already accustomed to high pump prices), that will guarantee future shortages at your local station; gas inevitably flows to markets paying the highest price.

Meanwhile, grandstanding politicos — both Republican and Democratic — ignore the one step they could take to put immediate downward pressure on oil prices: Authorizing long-delayed drilling in a tiny portion of the remote Arctic National Wildlife Reserve, and disregarding the ravings of environmental fanatics.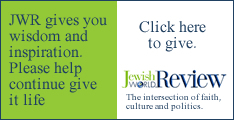 Appreciate this writer's work? Why not sign-up for the daily JWR update. It's free. Just click here.

JWR contributor, author and film critic Michael Medved hosts a daily three-hour radio talk show broadcast in more than 120 cities throughout the United States. Comment by clicking here.
© 2005, Michael Medved