Jewish World Review Jan. 3, 2006 / 3 Teves, 5766

Michael Medved
In defense of birth-right citizenship
http://www.NewsAndOpinion.com | Seventy misguided Congressional conservatives are pushing to end the long-standing practice of granting automatic citizenship to all children born on American soil — even if their parents came to the U.S. illegally.

This effort likely requires a change in the Constitution and stands no chance of success, while sending an ugly, destructive message.

The chief priority for immigrants must be assimilation into the American mainstream — embracing our laws, language and culture.

Denying citizenship to thousands of native-born children would only work against that purpose. America is the land of second chances and fresh starts — not limiting individuals based on the status of their parents.

Immigrants, illegal as well as legal, come here for work opportunities, and changing the status of their children won't remove the potent economic incentives that draw them here.

It could, however, do incalculable damage to the conservative cause by powerfully alienating Hispanics — the nation's most numerous minority.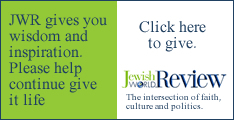 Appreciate this writer's work? Why not sign-up for the daily JWR update. It's free. Just click here.

JWR contributor, author and film critic Michael Medved hosts a daily three-hour radio talk show broadcast in more than 120 cities throughout the United States. Comment by clicking here.
© 2005, Michael Medved