Jewish World Review August 22, 2005 / 17 Menachem-Av 5765

John H. Fund
Resurrecting Jim Crow for Political Gain: Voter fraud is also a threat to minority voters

http://www.NewsAndOpinion.com | The Voting Rights Act, whose 40th anniversary we celebrate this month, has helped minorities elect 81 sitting members of Congress and thousands of local officials. But the rally civil rights groups held in Atlanta earlier this month to push for extension of the act's key temporary provisions downplayed those gains and instead pushed wild claims that some state laws requiring an ID to vote are the functional equivalent of Jim Crow poll taxes.

Both Judge Greg Mathis, the star of a syndicated courtroom TV show, and California Rep. Barbara Lee claimed that the last two presidential elections had been "stolen." Judge Mathis told the rally Republican leaders "need to be locked up because they're all criminals and thieves." Other speakers claimed Georgia's new photo ID law would suppress poor and elderly minority voters who might lack such a document. When the bill passed the Georgia House in March, black legislators sang slave songs and one even slammed a prisoner's shackles on the desk of the sponsor.

Juan Williams, a National Public Radio correspondent and author of "Eyes on the Prize: America's Civil Rights Years," is "stunned" by such vituperation. He told Fox News that it is "reacting to devils that have been slain 40 years ago." He says that "in service to having no fraud elections, I think you could say to people, go and get a legitimate ID. I don't think that's too much to ask."

Andrew Young, the former Atlanta mayor and U.N. ambassador who spoke at the rally, believes that in an era when people have to show ID to rent a video or cash a check "requiring ID can help poor people." He noted that Georgia is deploying a mobile bus to issue voter IDs and allowing groups like the NAACP to arrange for it to go to specific sites.


Mr. Young says rehashing arguments about the 2000 and 2004 elections doesn't solve much--"I accept the recounts that show George Bush won"--and says it's time for fresh thinking. "[Let's] ask what we do about low voter turnout and whether it's the result of racial discrimination or not," he told me. "I don't think it is, since everyone is equally inconvenienced by how we vote." He suggests moving Election Day to a weekend and expanding the hours polls are open.

But many liberals can't be bothered with a positive agenda. A new 300-page report by the American Center for Voting Rights, a group with Republican ties, documents both examples of voter fraud as well as the flimsy nature of many charges of voter suppression. David Porter, the deputy editorial page editor of the Orlando Sentinel and an African American, says he was "bewildered" last year by reports of voter intimidation in his city that didn't pan out. John Kerry routinely accused Republicans in the 2000 election of "disenfranchising a million African Americans and stealing their votes" but provided no evidence. In that vein, a Kerry election manual advised workers that if they hadn't seen signs of intimidation they should "launch a 'pre-emptive strike'" and cry wolf anyway.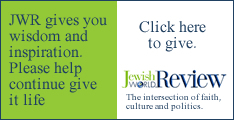 Such cynicism exasperates some Democrats. Last year, Joe Andrew, who served as Bill Clinton's chairman of the Democratic National Committee, blasted conspiracy theories that electronic voting machines, or DREs, would be used to steal votes and said "most liberals are just plain old-fashioned nuts" on the subject. He lamented that prominent Democrats "are rallying behind the anti-DRE bandwagon in a big election year because they think that this movement is good for Democrats."

Nor has the truth stretching stopped with the election. Barbara Arnwine of The Lawyers' Committee for Civil Rights claims photo ID laws "could disenfranchise 10% of the electorate." In June, DNC Chairman Howard Dean issued a report on last year's election in Ohio. He claimed it backed up charges of widespread "voter suppression." But after a scholar involved in writing the report told journalists that wasn't so, Mr. Dean had to return to the microphones to revise his remarks: "While we certainly couldn't draw a proven conclusion that this was willful, it certainly has the appearance of impropriety."

But William Anthony, Democratic chairman in Ohio's capital of Columbus, scoffs at such suggestions. Mr. Anthony, who is also chair of the county elections board, said the high turnout and a ballot that involved more than 100 choices for some voters did create lines, but told the Columbus Dispatch he was offended by "a band of conspiracy theorists" alleging suppression. "I am a black man. Why would I sit there and disenfranchise voters in my own community?"

This isn't to say dirty tricks aren't pulled to lower minority turnout. Mr. Dean has pointed to anonymous flyers that publicized Election Day as being on a Wednesday or informed voters they had to clear up parking tickets to vote. But the only documented case of serious deception involving more than fliers was committed by the Kerry campaign. On Election Day, a Marion, Ohio, judge enjoined Democrats from calling GOP voters and giving them incorrect polling locations while claiming they had to bring four separate forms of ID to vote.

Cathy Chaffin, the county Democratic chair, has signed an affidavit on the incident that reads like a plea from a hostage. In late October, she learned that Kerry workers who had taken over her office space were making the calls and ordered them to stop. Days later she learned the calls were still being made and repeated her command. On the morning of Election Day she learned "the activity had not in fact stopped" and told Kerry staffer Jim Secreto "he could not operate out of the headquarters if he continued to violate my directive."


The Voting Rights Act ensures the right to vote for all Americans. But as Attorney General Alberto Gonzales says it's "just as important to preserve the value of that vote from those who would corrupt the election process." His office is currently pursuing 120 election fraud investigations and since early 2003 has charged 89 people with fraud.

Those cases don't get as much play as the conspiracy theories, but they have the advantage of having facts behind them. It's time media outlets that analyze the accuracy of campaign ads vigorously apply the same truth detector to all charges of election chicanery.


Last week, I reported that staffers in the office of New Mexico's Gov. Bill Richardson had asked Chris Simcox, president of the volunteer border-patrol group Minutemen, for a meeting. Mr. Richardson later told Fox News that any suggestion he was going to meet with the Minutemen was "a total fabrication." I believe Mr. Richardson when he says he had no intention of meeting personally with the group, which is highly unpopular with his liberal base. But members of his staff had in fact contacted the Minutemen and discussed their meeting with the group, which is extending its monitoring of the border into New Mexico.

There is a disagreement on whether the Richardson staffers and the Minutemen discussed the possibility of a meeting. Mr. Richardson's office says they did not, while Mr. Simcox says he pitched the idea of a meeting and the staffers he spoke with "felt it was a good thing so that we could clear the air." But nothing was arranged before Mr. Richardson announced the state of emergency on Aug. 12.
Every weekday JewishWorldReview.com publishes what many in Washington and in the media consider "must reading." Sign up for the daily JWR update. It's free. Just click here.

JWR contributor John H. Fund is author, most recently, of "Stealing Elections: How Voter Fraud Threatens Our Democracy". (Click HERE to purchase. Sales help fund JWR.)
Comment on this column by clicking here.

©2001, John H. Fund