Jewish World Review June 5, 2006 / 9 Sivan 5766

John H. Fund
Will the Senate impose race-based government on Hawaii?

http://www.NewsAndOpinion.com | America's motto is "E pluribus unum," Latin for "Out of many, one." Some U.S. senators seem to be reading it backward. This week the Senate will consider legislation that would create an independent, race-based government for Native Hawaiians. If the bill becomes law, it would create a racial spoils system that would hand special privileges to up to one-fifth of the state's population — including many with only a trace of Hawaiian blood. It could inspire mainland groups such as Hispanic separatists to seek similar spoils, should they ever gain enough political leverage.

The notion is the obsession of Sen. Daniel Akaka, an 81-year-old Democrat whose 16-year Senate record has been so undistinguished that Time magazine listed him in April as one of the five worst senators calling him "living proof that experience does not necessarily yield expertise." Mr. Akaka, whose term ends this year, faces a tough challenge in the September Democratic primary from Rep. Ed Case, and is thus desperate to show he is still legislatively relevant.

The Akaka bill was born out of an angry reaction to the 2000 case of Rice v. Cayetano, in which the U.S. Supreme Court, by a 7-2 vote, declared unconstitutional a system under which non-Native Hawaiians were barred from voting for or serving as trustees of the state's Office of Hawaiian Affairs. Fearful of losing control of the rich patronage pot that the office, with its $3 billion trust fund, has become, its supporters decided to up the ante and try to skirt the 15th Amendment's mandate for equal voting rights by requiring that the federal government recognize Native Hawaiians in the same manner it recognizes separate governments for American Indians and Alaskan Eskimos.

The U.S. Civil Rights Commission issued a report earlier this year that destroyed the notion that the Indian tribe analogy is appropriate. Native Hawaiians, who freely voted in large numbers to join the U.S. as a state in 1959, have never asked to be recognized as an Indian tribe. They not only lack their own system of laws but are dispersed throughout Hawaii and have a high rate of intermarriage with other groups. "The Akaka bill would authorize a government entity to treat people differently based on their race and ethnicity," said Gerald Reynolds, the commission's chairman. "This runs counter to the basic American value that the government should not prefer one race over another."


In Hawaii, debate over the ramifications of the Akaka bill has been stifled, as almost all of its elected officials have signed on to it for fear of being branded insensitive or racist. But none of them want to test the measure by consulting the state's voters directly on the Akaka bill. A Grassroots Institute poll last week showed some two-thirds of Hawaiians oppose the bill, including a near-majority of Native Hawaiians.

That raises the question of who exactly is a Native Hawaiian today. Hawaii is a tremendous "melting pot" success story, with a variety of ethnic groups living in relative harmony. High rates of intermarriage mean that less than 1% of the people are pureblood Native and speak Hawaiian as their primary language. Only a tenth are more than 50% Hawaiian blood. Of the nine Native Hawaiian trustees of the Office of Hawaiian Affairs, only two have Hawaiian surnames.

The difficulty of finding purebloods means that it takes as little as 1/256th Hawaiian blood — that is, a single Hawaiian great-great-great-great-great-great-grandparent — to be counted as a "Native Hawaiian" today. Over 40% of those so classified don't even live in Hawaii. Yet Mr. Akaka insists that "Native Hawaiians have continued to maintain their separate identity as a single distinct native community." As Cliff Slater, a columnist for the Honolulu Advertiser, puts it: "That is a real stretch. Since the 1970s there has been a revitalized interest in Hawaiian culture, but it has been by all racial groups."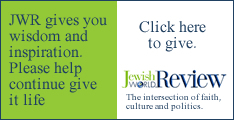 The potential dangers of approving the Akaka bill — which has already won House passage in a previous Congress — are immense. Sen. Lamar Alexander of Tennessee warns that establishing "a new sovereign nation within the United States based solely on race . . . could turn the United States into the United Nations." Linda Chavez, a former executive director of the U.S. Commission on Civil Rights, warns that other groups could use the precedent of a new Native Hawaiian government to lodge their own demands. She notes that a group of Hispanic separatists in Arizona once tried to get legislation passed that would have barred anyone whose ancestors were not living in Arizona at the time of the 1848 Mexican War from living in most areas of the state.

Supporters of the Akaka bill refuse even to disavow the idea of secession from the United States. Last July, Rowena Akana, a trustee of the Office of Hawaiian Affairs, told National Public Radio that "if the majority of Hawaiian people want secession, then that's the way we'll go." That same month, NPR asked Sen. Akaka about the possibility of secession, and he said, "That is something I leave for my grandchildren to decide."


Despite all this, the Akaka bill is at least an even bet to win a Senate majority this week. Democrats, who long ago bought into racial spoils politics, are largely on board. The Bush administration has chosen to remain neutral. Linda Lingle, who in 2002 became Hawaii's first Republican governor in 40 years, is convinced the bill is will help her party win over Hawaiian voters. She has been remarkably successful in convincing some GOP senators, such as Lindsey Graham of South Carolina and Norm Coleman of Minnesota, that the bill is benign. The Office of Hawaiian Affairs, a quasi-state agency, has spent lavishly on a snow job for senators, including its hiring of the top lobbying firm of Patton Boggs.

But the Akaka bill is not just another special-interest boondoggle. It too important not to have senators give it the most exacting scrutiny. Creating a race-based government in Hawaii would create a dangerous precedent that could lead to ethnic balkanization on the mainland too.
Every weekday JewishWorldReview.com publishes what many in Washington and in the media consider "must reading." Sign up for the daily JWR update. It's free. Just click here.

JWR contributor John H. Fund is author, most recently, of "Stealing Elections: How Voter Fraud Threatens Our Democracy". (Click HERE to purchase. Sales help fund JWR.)
Comment on this column by clicking here.

©2001, John H. Fund