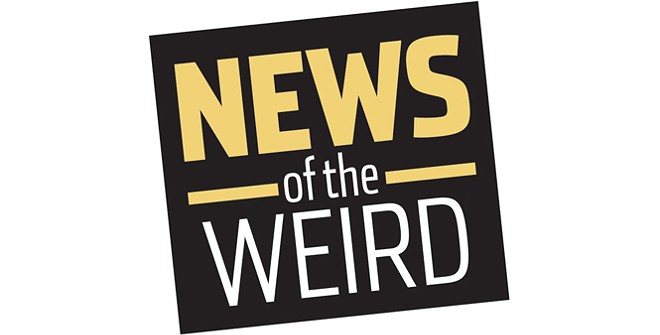 • David Paul Wipperman, 61, of Largo, Florida, was taken into custody Nov. 21 in response to a road rage altercation a few weeks before, the Tampa Bay Times reported.
According to arrest reports, during the incident, Wipperman left his truck and approached a woman driving a Kia sedan. She rolled down the window and apologized to Wipperman, who then spit the food he was chewing into her face, and some of it went into her mouth, the report said.
Next, he allegedly opened her driver's side door and began screaming at her, pointing his finger in her face. He was charged in Pinellas County with felony battery and burglary of an occupied vehicle and held on $12,500 bail. [Tampa Bay Times, 11/22/2019]

• In Boca Raton, Florida, a robber approached a Wells Fargo bank branch teller with a very specific request on Nov. 18, reported WPLG. Sandy Hawkins, 73, entered the bank that morning and told the teller, "This is a robbery. I have a weapon," and put his hand in his waistband to indicate a gun, according to the Palm Beach County Sheriff's Office arrest report.
The teller started counting out $100 bills, eventually totaling $2,000, the affidavit said, but Hawkins explained that was too much money, and he only wanted $1,100.
Authorities said the teller made the adjustment, then slid the bills through the window to Hawkins, who left the bank. When detectives caught up with him the next day, he told them, "I will make this easy" and showed them a note he had written, which read, "Give me $1,100. Now, No Alarms, Hope to get caught."
He was booked into the Palm Beach County Jail on robbery charges. [WPLG, 11/20/2019]