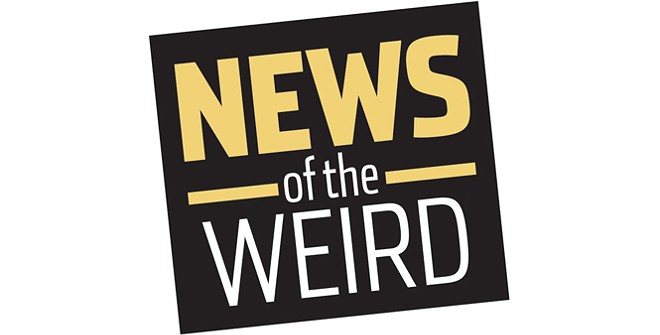 • Hudson, Florida, resident Michael Psilakis, 21, lost $1,000 in a card game to an unnamed man, which a witness told police upset Psilakis, reported the Tampa Bay Times.
When the man was reported missing, Pasco County Sheriff's deputies started their investigation with Psilakis, who told them the victim had dropped him off at his mother's house after the card game, so when the man turned up dead in a burned-out Ford Taurus, police visited Psilakis' mother.
During her interview, Psilakis called his mother, according to court documents, and officers recorded the conversation.
In it he told his mom he had burned his legs throwing gas on the car and they needed to coordinate their stories so he was coming right over.
When he arrived, police found a stolen handgun in his car along with a cellphone containing internet searches for "can u shoot through a seat" and "how to treat burns."
Deputies arrested him on weapons charges on Nov. 2 and later added first-degree murder, grand theft of a motor vehicle and resisting arrest. [Tampa Bay Times, 11/12/2019]

• The Northern Echo, a newspaper in northeast England, is catching it from an area family after it ran an obituary on Nov. 10 for Charlie Donaghy, a local sports enthusiast and teacher -- who is not dead yet.
In fact, his son, Ian, reports that Charlie is "alive and well," according to Fox News.
The Echo published an apology the next day, but Ian posted on Facebook that "you can't UNHEAR or UNREAD that your Dad's dead! ... Northern Echo website arseclownery!"
A statement from the Donaghy family said the mistake has "caused immeasurable distress" and is "unforgivable." [Fox News, 11/13/2019]