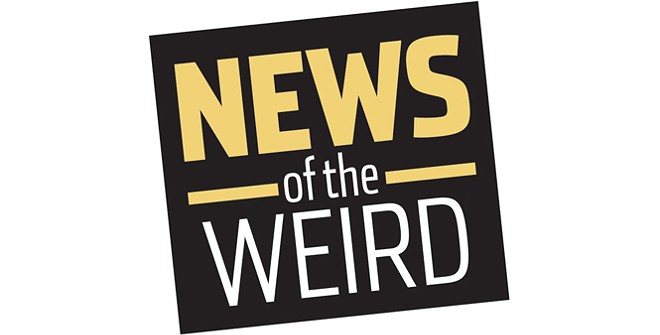 • For the person on your gift list this year who can't get enough ranch dressing, Hidden Valley comes to the rescue with a decorative plastic stocking full of its creamy nectar.
FanSided reports the Hidden Valley Ranch Custom Holiday Stocking measures 105 square inches festooned in red and green and filled with 52 ounces of Original Ranch.
It comes with its own mantle holder and has a handy pouring spout at the toe. All that ranchy fun costs just $35.
Time to get dippin'! [FanSided, 11/13/2019]

• Hot Springs, Arkansas, paramedic Lisa Darlene Glaze, 50, was arrested on Nov. 11 after she allegedly cut a 1.7-carat diamond ring off the finger of a dead woman and sold it to a local pawn shop.
The patient, Gloria Robinson, had been transported to a medical facility on Oct. 16, where she later died. When her personal items were returned to her family, they noticed three of her rings were missing, according to arrest documents.
KTHV reports two of the rings were found, but investigators say Glaze sold the third ring at Hot Springs Classic Gun and Pawn for $45, and the band had been cut.
Robinson's sister retrieved the ring from the pawn shop and had it appraised, revealing it was worth almost $8,000.
Glaze was charged with felony theft and misdemeanor unlawful transfer of stolen property. [KTHV, 11/13/2019]