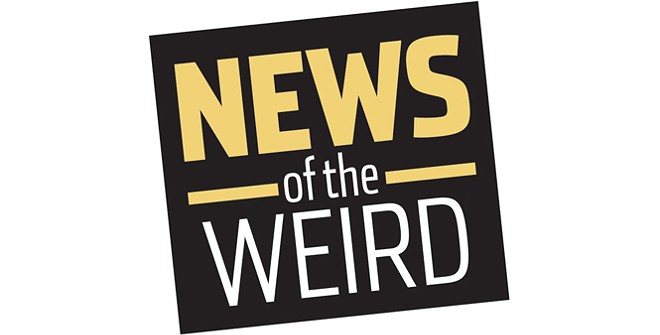 • CNN reported on Nov. 6 that thousands of smooth, egg-shaped ice balls have accumulated on a long stretch of beach in Hailuoto, Finland, on the Baltic Sea. The icy balls form when turbulent water near the shore breaks up a layer of slushy ice. The ice sticks together, and as waves crash the shore, they spin the clumps of ice, smoothing them into balls.
Sirpa Tero, a visitor to the beach, told CNN she's seen the phenomenon before, but never covering so much area. [CNN via CTV 11/6/2019]

• Residents of Kansas City were puzzled by a foul smell in the air, similar to funky feet or manure, on the evening of Nov. 6, according to KSHB.
Meteorologists at the National Weather Service came to the rescue with an explanation: A cold front that moved into the area from the north included a shallow mixing layer that had trapped the odors in Minnesota and Iowa.
As they put it: "Strong winds ... transported in an 'agriculture' smell from farms north of here." [KSHB, 11/6/2019]