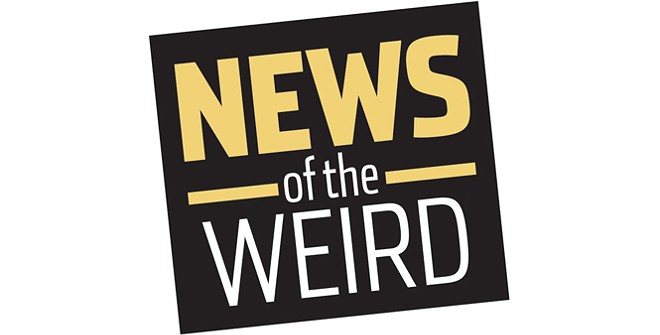 • Belinda Gail Fondren, 52, of Evans, Louisiana, was charged with filing or maintaining false public records on Oct. 23 after it was discovered that she was writing fake doctor's notes for high school students so they could get out of class.
Fondren, who worked at a medical clinic, charged $20 for each excuse, Vernon Parish Sheriff Sam Craft told WTAP. He also said it was common knowledge among students that the excuses were for sale. Two students obtained excuses on 14 occasions, he said.
Fondren's fraud came to light when someone from the Vernon Parish School Board called a doctor about the notes, which he denied having authorized. Her bond was set at $15,000. [WTAP, 10/30/2019]

• Workers at a branch of Pinnacle Bank in Lincoln, Nebraska, were stymied on Oct. 28 when a man arrived hoping to open a checking account with a $1 million bill, the Lincoln Journal Star reported.
Bank employees argued with him that it couldn't possibly be real (the largest denomination bill ever minted was for $100,000), and eventually he left, with his bill but without an account.
Lincoln police are hoping to identify him from surveillance video so they can check on his welfare. [Lincoln Journal Star, 10/31/2019]