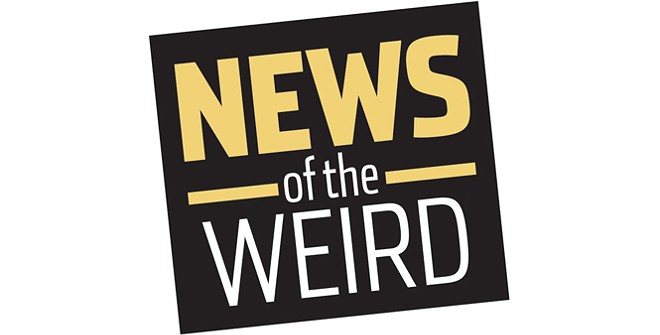 • Miguel Angel Reyes-Avila, 23, of Half Moon Bay, California, waited patiently until his neighbors took their dog for a walk on Oct. 6, then pounced, according to the San Mateo County Sheriff's Office.
The San Jose Mercury News reports Reyes-Avila then allegedly entered their home through an open window and lifted about $4,000 worth of jewelry, plus the keys to their 2009 Mitsubishi.
When the neighbors returned home and found their car gone, they called police, who asked neighborhood folks to share their security footage.
Most helpful was the video from Reyes-Avila's own home, provided by another resident who was happy to help law enforcement.
The camera caught a suspect driving away in the car, and sheriff's office spokesperson Rosemerry Blankswade said officers recognized Reyes-Avila from earlier incidents and arrested him on Oct. 10 on charges of felony burglary and grand theft auto. [San Jose Mercury News, 10/17/2019]

• Residents of the Oakland neighborhood in Topeka, Kansas, called police just after midnight on Oct. 27 to report that someone was driving construction equipment around the area.
The Topeka Capital Journal reported that when officers arrived, they found 46-year-old Shane Dee Funk behind the wheel of a loader, a piece of heavy equipment, driving it through yards and streets and damaging property.
Police Capt. Colleen Stuart said Funk refused to stop for officers, and "numerous residences in the loader's path were evacuated for safety purposes."
When Funk turned the loader toward police, they fired nonlethal bean bag pellets at him to disable him.
Funk was treated at a hospital, then booked into the Shawnee County Jail on charges of felony theft, criminal damage to property, aggravated assault to a law enforcement officer and fleeing or attempting to elude law enforcement. [Topeka Capital Journal, 10/27/2019]