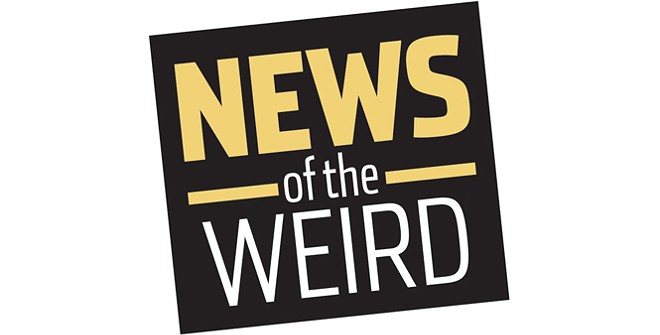 • Archie, a French bulldog/Boston terrier mix who lives in Melbourne, Australia, with his human, Dee Borkowski, is in the doghouse after a fiery event on Oct. 16.
As Borkowski watched Archie via her home security camera, he contentedly lounged on the couch, chewing on a cigarette lighter.
Suddenly, United Press International reported, the lighter ignited, and her couch burst into flames.
Borkowski called the fire department, and the 10-month-old puppy escaped unhurt, although her apartment suffered thousands of dollars of damage. Borkowski has changed Archie's Instagram handle to "Archie the Arsonist." [UPI, 10/28/2019] Housekeepers from The Venetian hotel in Las Vegas took first place in the Las Vegas Housekeeping Olympics on Oct. 23, beating out second- and third-place teams from The Mirage and Circus Circus, United Press International reported.
The competition, which took place at the Mandalay Bay resort, included bed-making contests, vacuum races and a toilet paper toss.
Mandalay Bay President Chuck Bowling said the Olympics are a way of celebrating overlooked workers in the hospitality industry. [UPI, 10/25/2019]