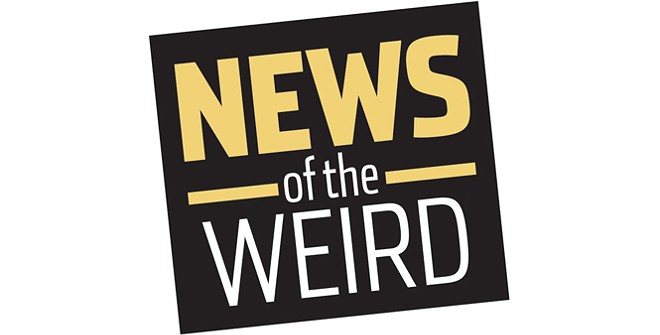 •
A homeowner in Upper Tantallon, Nova Scotia, received an unsettling phone call from a neighbor on Oct. 16, saying there were two strangers in her house. The door had been left unlocked so a neighbor could walk the dog, CTVNews reported, and police expected to find that the home had been "cleaned out," said Nova Scotia Royal Canadian Mounted Police spokesperson Cpl. Dal Hutchinson.
Instead, the two women inside the house had cleaned UP -- they were employees of a cleaning company and had gone to the wrong address. They left without realizing their mistake. Hutchinson praised the neighbor for being so observant and noted the silver lining: The house was cleaned for free. [CTVNews.ca, 10/16/2018]
• In Italy, an unnamed 48-year-old woman was ordered to pay $1,000 in late October after failing to peacefully settle a two-year dispute with her mother. The daughter, a vegan, threatened her mother with stabbing after the mother prepared Bolognese meat sauce.
The daughter told the court she had long avoided sensory and olfactory contact with animal products before moving back in with her mother, but the Telegraph reports, there had been an escalation of aggression between the two women, and apparently the long-simmering sauce was the last straw.
"If you won't stop on your own then I'll make you stop," the March 2016 complaint quoted the daughter saying as she grabbed a knife. "Quit making ragu, or I'll stab you in the stomach." [Telegraph, 11/1/2018]