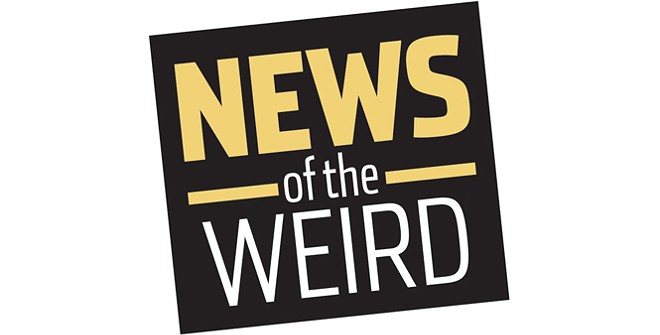 •
For some folks, Disneyland and Walt Disney World are more than amusement parks. Take Jodie Jackson Wells of Boca Raton, Florida.
In 2009, after her mother died, Wells smuggled in some of her ashes to Disney World and spread them on a favorite spot of her mom's along the It's a Small World ride. Later, she leapt over a barricade at Cinderella's Castle and flung ashes from both hands as she cavorted on the lawn.
"Anyone who knew my mom knew Disney was her happy place," Wells told The Wall Street Journal.
However, for the theme parks, the spreading of ashes presents a constant cleanup challenge, referred to by the code "HEPA cleanup" among custodians.
(Other secret signals are Code V for vomit and Code U for urine.)
Alex Parone of Saratoga Springs, New York, sprinkled his mother's ashes in a flowerbed, then boarded It's a Small World. "I was still crying. That song is playing over and over again, and there are those happy little animatronic things. I remember thinking, 'This is weird.'"
But a Disney spokesperson said: "This type of behavior is strictly prohibited and unlawful," and the Anaheim Police Department confirmed that spreading ashes without permission is a misdemeanor.
To add insult to injury, when cremation residue is found on rides, they have to be shut down (riders are told there are "technical difficulties") for cleaning. [The Wall Street Journal, 10/24/2018]
• In what can only be described as a "shaking my head" incident, an unnamed employee of the U.S. Geological Survey invited malware into the government agency's computer system by visiting more than 9,000 porn websites on his work computer, according to an inspector general's report. The Washington Post reported on Oct. 30 that many of the websites were Russian, and the malware spread to the entire network at the USGS. The employee also saved images from the sites on a USB drive and personal cellphone, which also contained malware. The Office of the Inspector General made recommendations to the USGS about preventing future malware infections, and a spokesperson for the IG's office said the employee no longer works at USGS. [The Washington Post, 10/30/2018]