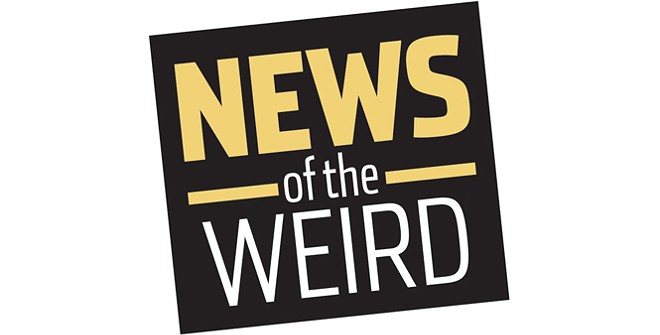 •
When Denver Broncos backup quarterback Chad Kelly wandered into a suburban house in Englewood, Colorado, early one morning, he didn't appear to pose much of a threat, according to ESPN News.
He sat down on the couch next to the female resident, who was holding her young child, and began "mumbling incoherently," police records showed. But the man of the house, thinking quickly, shooed the 24-year-old Kelly out with nothing more than a vacuum hose.
Kelly, who had been at a Halloween party with teammates, was later found sitting in his car about a block away. He was arrested on suspicion of criminal trespass, but the real shame is how Kelly hosed his own career: The very next day, the Broncos released him. [ESPN News, 10/25/2018]
• Atif Masood, 42, an employee at a Tesco supermarket in Thornton Heath in south London, is suing the store over the harassment and racial discrimination he says he suffered when a fellow employee broke wind in his face.
The Sun reported Masood claims he was targeted because he is Muslim, saying the "unwanted conduct ... had the purpose or effect of violating his dignity."
Tesco dismissed Masood's complaints in February, saying it found no evidence of racial discrimination. Masood's hearing will take place in 2019. [The Sun, 10/19/2018]