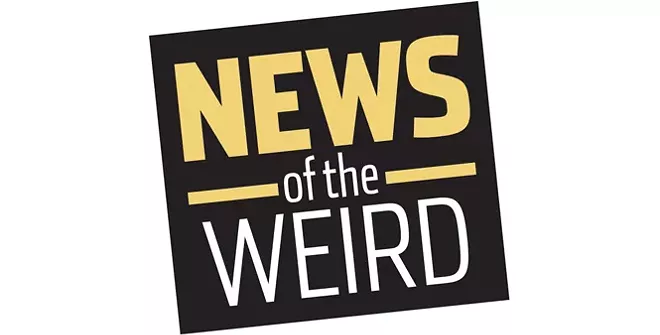 • William Hubbard, dean of the University of South Carolina School of Law, was thrilled when he saw that 82% of the school's graduates taking the bar exam had passed, so he shared the happy news in an email to the school's students.
Unfortunately, the email also contained attachments with confidential exam scores for all who took the test -- those who passed and those who failed, The State reported.
"Please delete the message I just sent about bar passage," Hubbard wrote in his second email. "Please do not open and, if opened, do not reveal any information in that attachment to anyone."
The former president of the American Bar Association appeared devastated by the error in an interview.
"I've sent a personal email to every one of those students ... I am deeply, profoundly sorry for my mistake," he said. [The State, 10/13/2020]
• The New York Post reported on Oct. 14 that Amethyst Realm, 32, of Bristol, England, announced on British morning television that her planned wedding to Ray, a ghost she met in Australia two years ago, was off because he "kept disappearing" and started hanging around with a sketchy spirit group while they were on vacation in Thailand.
"He'd disappear for long periods of time. When he did come back, he'd bring other spirits to the house and they'd just stay around for days," Realm, said.
She said the decision not to marry was mutual. "He just completely changed." [New York Post, 10/14/2020]