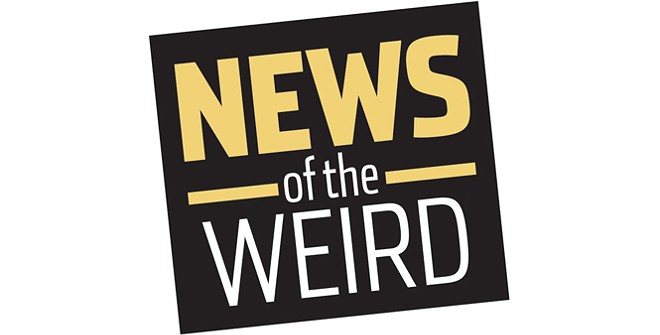 • Andrew Blackwell, 25, has his sights set on a particular home in Salt Lake City, Utah, and apparently will stop at nothing to make it his own.
Since late August, Blackwell, a neighbor of the property, has been repeatedly entering the home, according to court papers, even after being told by police that he does not have authority to do so.
He has been doing work around the house, including removing trees and shrubbery, installing new locks and telling other neighbors he had bought the house.
Blackwell told police he offered the elderly owner of the home, who lives elsewhere, $90,000 for her property, which has a market value of $363,000.
Court documents state that after the owner refused the offer, he told her he would "forge any document needed to get the property from her," according to KUTV.
Finally on Oct. 18, police issued a warrant for Blackwell's arrest, on charges of burglary, forgery, stalking, theft, three counts of criminal trespassing and criminal mischief. [KUTV, 10/20/2019]

• On-air reporter Angel Cardenas with KMAX TV in Sacramento, California, was fired on Oct. 21 after a bizarre incident at the Sacramento International Auto Show the day before.
During a broadcast before the show opened, Cardenas climbed on at least two of the privately owned show cars and dinged another when he opened a door against it.
"No one is out here to tell me which car I can't go in ... so I'm just gonna live on the wild side," he told viewers before posing atop a Ford Thunderbird.
"I feel like a kid in a candy store," he said, according to Fox News.
The producer of the auto show contacted the general manager of the TV station and was told Cardenas had been terminated. [Fox News, 10/21/2019]