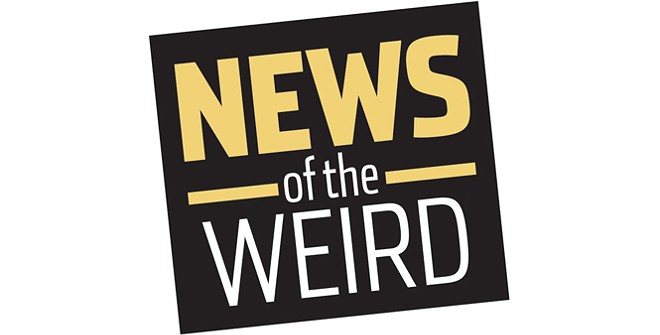 • Anna Lindo, 34, of Bloomfield, Connecticut, was arraigned in Hartford Superior Court on Oct. 15 on charges that she bit off her ex-partner's finger and then bragged about it on Facebook, posting a video of the severed finger.
Her victim told police that on Oct. 13, he had been trying to ward her off as she attacked him with a brick when she took a bite from his right middle finger.
Lindo's mother found the finger after police had taken her into custody, but it was too late to reattach it, reported the Connecticut Post.
Lindo was charged with first-degree assault and disorderly conduct. [CTPost, 10/16/2019]

• In Eldorado Hills, California, homeowner Matthew Eschrich woke up late on Oct. 12, saw a sensor light on next to his garage and went downstairs to investigate. When he heard rumbling, he realized there was an intruder and called 911.
Just then, his sister-in-law, who also lives in the home, called to say she had just pulled into the garage and saw a man running away, "wearing just a bra and panties," KXTV reported.
The intruder was later identified as Shaun McGuire, a 37-year-old transient, who was taken into custody and charged with burglary, indecent exposure and trespassing. [KXTV, 10/14/2019]