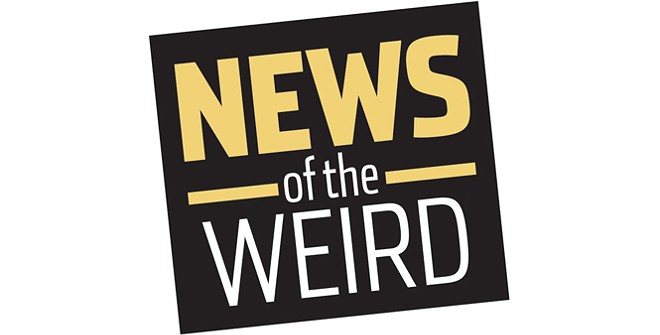 • It was W.C. Fields who said, "Never work with animals or children."
Russian President Vladimir Putin was reminded of that warning as he visited King Salman of Saudi Arabia in Riyadh.
The Daily Mail reported that Putin brought along a gyrfalcon named Alpha for the king, and as everyone admired the bird during the ceremonial exchange of gifts, it chose that moment to take aim on the plush royal carpet and, shall we say, leave its mark.
Hunting with birds of prey is one of the favorite pastimes of Saudi royalty, and the birds are highly prized. [Daily Mail, 10/15/2019]

• Hoping to attract tech-savvy young Catholics to traditional rituals, the Vatican has released the eRosary, a wearable device connected to an app available for $110, reported engadget.
Worn as a bracelet, the device is activated by making the sign of the cross and features 10 beads and a data-storing "smart cross," which will help the devout pray a standard rosary, a contemplative rosary or a thematic rosary and keeps track of each rosary prayed.
The app also downloads health information from the bracelet. [engadget, 10/16/2019]