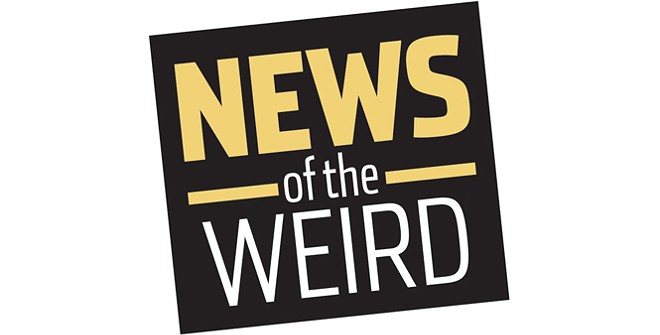 • While patrolling a Bath and Body Works store in Waukesha, Wisconsin, an unnamed security guard let the boredom get to him.
Around 2 a.m. on Oct. 11, he slipped his handcuffs on -- then realized he'd left the keys at home.
Forced to call police, who responded and freed him from his restraints, the bored guard then hid the cuffs from himself so he wouldn't be tempted to put them on again.
According to WDJT, he told police it wasn't the first time he had handcuffed himself without having the keys. [WDJT, 10/11/2019]
• Locksmiths at the Timpson shop in Edinburgh, Scotland, drew a crowd and withstood some ribbing after they locked themselves out of their store on Oct. 14, according to the Scottish Sun.
Fortunately, one of the locksmiths had a toolbox with him, and he was able to legally break back into the shop. [Scottish Sun, 10/14/2019]