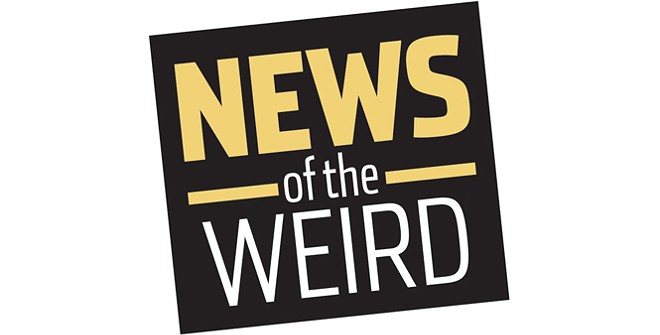 • Lee Dong-jin, the mayor of Jindo county in South Korea, wanted to make International Coastal Cleanup Day special for his community.
So on Sept. 20, the day before the global event, he instructed crews to transport more than a ton of trash that had already been collected from coastlines and deposit it on a pristine beach in Jindo, according to Agence-France Press.
"We brought in waste Styrofoam and other coastal trash gathered from nearby areas so the 600 participants could carry out clean-up activities," Lee said.
He apologized for deceiving the volunteers and assured residents that there was no "secondary pollution." [AFP via Yahoo News, 9/26/2019]

• Michael and Georgina Parsons' 54 neighbors in Little Bay Islands, Newfoundland, are resettling on the mainland this fall as part of a program to centralize populations in growth areas. But not the Parsons.
In spite of the fact that the government will cease all services to the island on Dec. 31 -- electricity, mail delivery, ferry and snowplow -- the Parsonses have decided to stay. "We're not nervous," Michael told CTV. "I don't know if that's because we're just plain crazy or whatnot."
They are busy preparing for life off the grid, purchasing a snowmobile and wood stove, and installing a solar panel system.
"We're also learning to do without some fresh fruits and vegetables and go to more dry goods, bottled goods, powdered milk -- that sort of stuff," Georgina said. [CTV, 10/1/2019]