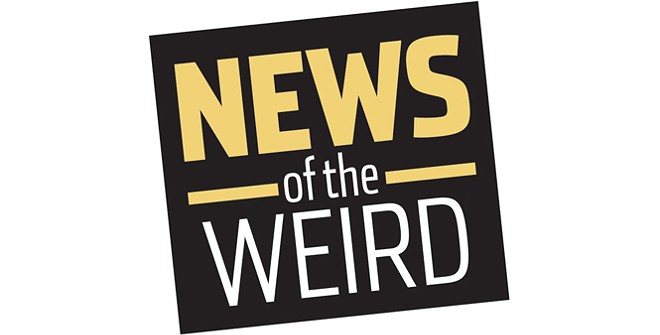 • Paramedics responded to a home in Detroit on the evening of Sept. 21 where a man was suffering from a heart attack. But as they worked on the victim, another man took a woman into a bedroom in the home and stabbed her. Then he ran out of the house and, according to Fox2, is still on the loose.
The woman died at the scene, and the heart attack victim did not survive.
Police are still trying to figure out the relationships between the three people. [Fox2, 9/23/2019]

• There's so much to unpack about Sexy Vegan, a 37-year-old from West Hollywood, California, that we scarcely know where to begin. His real name is Hansel DeBartolo III.
After changing his name in 2016, he had the new handle tattooed on his forehead and chest.
He's an "Instagram sensation" and a 2020 presidential candidate, according to his IMDb profile. But most recently, Vegan's been a resident of the Twin Towers Correctional Facility, reported the Los Angeles Times, following his arrest Sept. 26 on charges of sexual abuse of his dog, which authorities say he captured on video and posted on social media.
"I do get judged a lot for being different," Vegan told Dr. Phil in 2017.