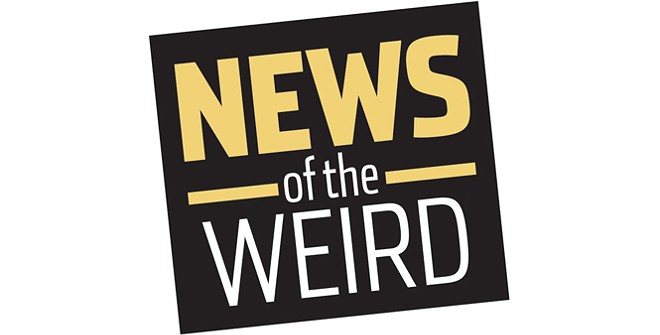 •
If you're over 12 years old in certain parts of Virginia, you'd better hustle up your own fun for Halloween night. In several communities surrounding Chesapeake and Newport News, KUTV reported, city codes make it a misdemeanor for anyone over 12 to wear a costume and troll the neighborhood for candy.
Penalties include fines ($25 to $100) and up to six months in jail. Even lawful trick-or-treaters must be done by 8 p.m., and in Newport News, parents accompanying children may not wear masks. [KUTV, 10/8/2018]
• Staci Tinney of Charleston, West Virginia, was expecting a bank statement when she picked up her mail on Oct. 8, but instead she found just one item in her mailbox: a laminated picture of a llama wearing sunglasses.
Tinney's surveillance video showed "a woman was hanging out of the passenger's side of (a black pickup) truck ... removing things from my mailbox, and looked like she was putting something inside my mailbox," Tinney said.
WCHS reported other neighbors also were missing mail and packages that day.
Tinney told reporters the mail thieves claimed to be "handing out wedding invitations," but she was dubious: "We don't know anybody who knows a llama personally." Charleston police are investigating. [WCHS, 10/8/2018]