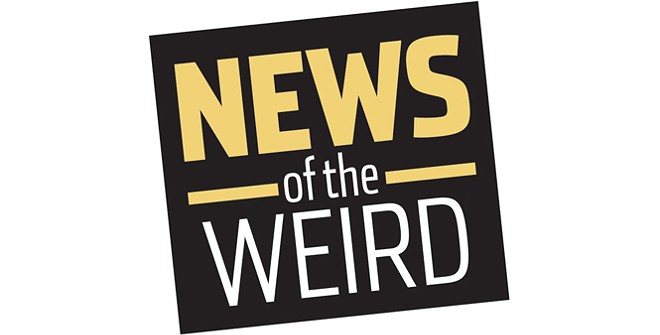 •
Romance novelist Nancy Crampton Brophy, 68, was arrested on charges of murdering her husband, Daniel Brophy, 63, in Portland, Oregon, after apparently following her own advice, written in a 2011 essay titled "How to Murder Your Husband."
In the essay, Crampton Brophy suggests that hiring a hit man is "never a good idea" and poison is traceable.
Instead, reported The Oregonian, she allegedly shot her husband at the Oregon Culinary Institute where Daniel was a beloved chef. Police did not release a motive, and a neighbor said Crampton Brophy "never showed any signs of being upset or sad."
On Sept. 17, she pleaded not guilty in Multnomah County Circuit Court. [The Oregonian, 9/7/2018]
• The Martin County (Florida) Sheriff's Office has received repeated calls about a man in a Stuart neighborhood who conducts chores around the outside of his house in the nude.
"I came out Sunday night to put the trash out, and I look over and he is bent over, winding up his hose, and I'm like that is my view of the neighborhood," huffed Melissa Ny to WPBF TV.
Other neighbors are taking a more measured approach.
"Literally they are the nicest people you'll ever meet; they would give you their clothes if they had them on to give them to you," neighbor Aimee Canterbury told WPTV.
The sheriff's department says there is nothing they can do as long as the man is on his own property and not touching himself inappropriately.
The nudist declined to be interviewed, saying he and his family are private people. [WPBF, 9/19/2018; WPTV, 9/20/2018]