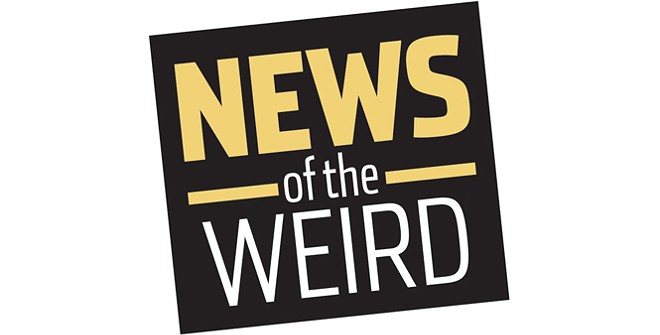 •
Taiheem M. McKay, 23, of Riverhead, New York, made it easy for Suffolk County officials to track him down after suspecting him of breaking into 10 different homes over the course of seven months, stealing cash, jewelry and designer accessories. According to Newsday, the Suffolk County Department of Probation traced McKay to the burglary locations through his GPS ankle monitor, which he was wearing as a result of a February 2017 second-degree reckless endangerment conviction. McKay has additional pending indictments in other burglaries. [Newsday, 9/7/2018]
• Known for his blond mullet and numerous social media rants, zoo owner Joe Exotic (real name: Joseph Maldonado-Passage) of Wynnewood, Oklahoma, has been cooling his heels in a Florida jail since his arrest Sept. 7 for allegedly attempting to hire two people in late 2017 to kill an unnamed woman.
According to the Orlando Sentinel, one of those "killers" was an undercover FBI agent, and Exotic was indicted on federal murder-for-hire charges.
It all started "many, many years" ago, said Carole Baskin of Big Cat Rescue in Tampa, who claims to be the "unnamed woman" Exotic was hoping to off.
She said Exotic has threatened her repeatedly and posted online a video of himself shooting an effigy of Baskin in the head. Tangentially, Exotic was also a candidate in a three-way Libertarian primary run for governor in Oklahoma this summer. He finished third. [Orlando Sentinel, 9/10/2018]