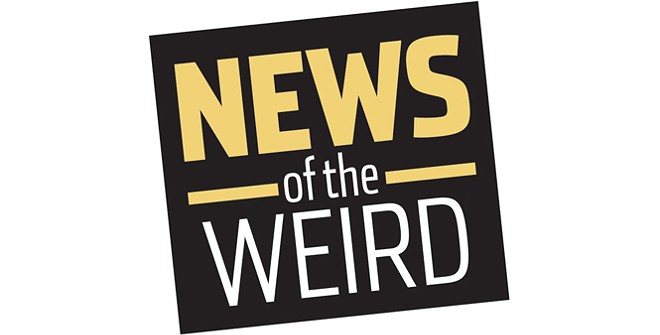 •
Billy Warren Pierce Jr., 44, an inmate of the Pasco County (Florida) Jail, already awaiting trial on charges of capital sexual battery of a child, compounded his problems by trying to hire a fellow inmate to kill his victim and her family.
WFTS reported the unnamed inmate told detectives that Pierce offered him $9,000 and instructed him about how to get into the house, even suggesting using a gas line fed through a window as the murder method.
Jail staff also obtained a contract signed by Pierce, detailing the targets of the killing and the agreed-upon price. When told he would be charged with solicitation of murder, Pierce objected, "But I haven't paid him any money yet." [WFTS, 9/4/2018]
• A naked man opened the door to firefighters responding to a house fire in Niceville, Florida and said "I'm sorry" before closing the door in their faces. James Cunningham, 53, later admitted to police he'd had two liters of vodka and had smoked marijuana before trying to bake cookies on his George Foreman grill, reported WPLG Local 10.
The experiment went wrong when the grill and cookies caught fire, so he covered them with a dry towel, which also caught fire.
Firefighters said if he'd been in the house any longer, he could have died from smoke inhalation. [Local10.com, 9/10/2018]