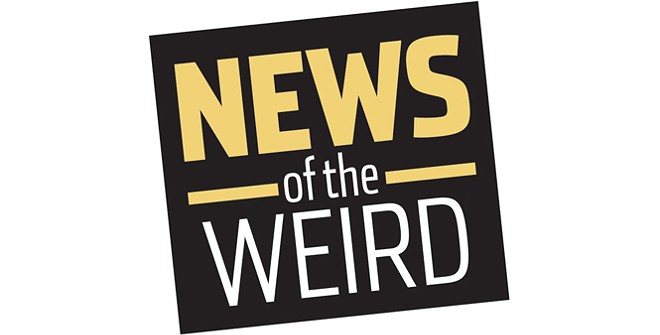 •
University of Houston student Jehv M. looked at a blank wall in his local McDonald's and saw opportunity. Hoping to boost Asian representation in the burger chain's advertising, Jehv created a poster featuring himself and a friend touting McDonald's french fries.
They bought used McDonald's uniforms at a thrift store as disguises, then boldly hung the poster in a Pearland, Texas, location as customers ordered and ate around them.
United Press International reported that 51 days later, the poster still hung on the wall unnoticed, as shown in a photo on Jehv's Twitter feed.
As of Sept. 4, it was not clear whether management at McDonald's knew of the poster's origins. [UPI, 9/4/2018]
• On Sept. 3, as an unnamed woman drove through Columbia Park, Washington, she witnessed a beaver being struck by a car. She stopped and tried to help the animal, wrapping it in a towel before going home to find a container to put it in. When she returned to the scene about 30 minutes later, YakTriNews reported, she found 35-year-old Richard Delp sexually assaulting the dying beaver. Unsurprisingly, Delp was also found to be in possession of methamphetamine; police charged him with possession and animal cruelty. The beaver didn't survive. [YakTriNews, 9/4/2018]