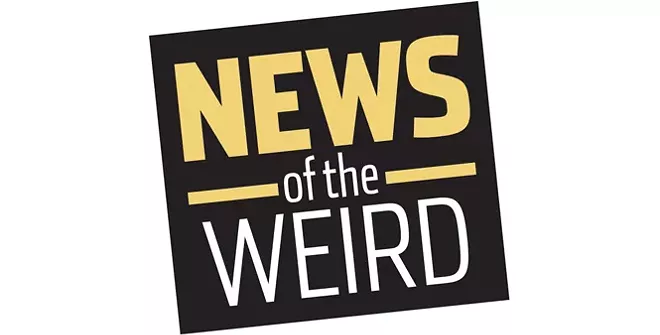 •
Thieves in Roanoke County, Virginia, hit the same shoe store twice in July and August, according to the Roanoke Times, stealing shirts, hoodies, jackets -- and right shoes.
Thirteen shoes meant for a right foot were taken from Clean Soles, where store operator Rob Wickham said he typically displays right shoes and keeps the mates behind the counter.
They're "not much good unless you have two right feet," said Wickham. A 17-year-old suspect has been charged with the July break-in. [Roanoke Times, 8/30/2018]
• A homeowner in Toluca Lake, California, looked at video from his surveillance camera late on Aug. 29 and saw a person on the property, but it wasn't until the next day, when he looked around for any damage, that a man was discovered stuck between a wall and a garage.
KCAL TV reported that it took firefighters more than an hour to free the unnamed man, a suspect wanted in connection with a burglary the night before. Los Angeles police arrested him for trespassing as he was transported to the hospital with minor injuries. [KCAL, 8/30/2018]