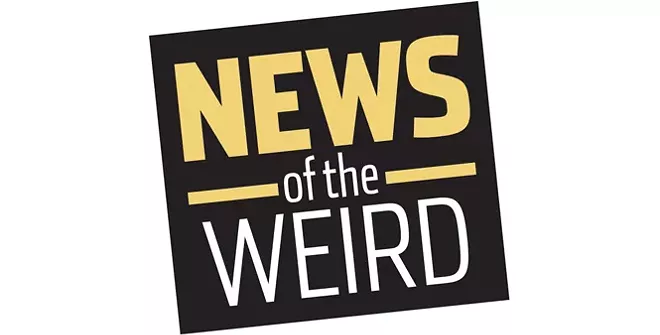 •
Three men in Westborough, Massachusetts, are out $306,000 after falling victim to a scam, MassLive.com reported.
Joseph Boakye, 31, of Worcester is one of two suspects wanted by Westborough police for allegedly selling 15 kilograms of counterfeit gold dust.
In July, the victims met Boakye and his accomplice at an Extended Stay America hotel and tested the gold dust for authenticity.
Apparently satisfied, they paid $26,000 in cash and transferred $280,000 into a Bank of America account, after which they received a locked Sentry safe that supposedly held the gold dust.
Boakye told them they would get the combination to the safe after the transfer cleared. But two days later, when they were unable to open the safe, the victims called a locksmith. Inside -- shocking! -- was counterfeit gold. [MassLive.com, 8/29/2018]
• An Orlando, Florida, home will need more than roof repairs after a crane parked outside tipped over, splitting the house in half so cleanly daylight could be seen through it.
United Press International reported the roof was under construction when the machinery fell over, likely because the ground underneath it was wet, said Ivan Fogarty, corporate safety director for crane operator Beyel Brothers Crane & Rigging.
No one was inside the home at the time, and no one on the roofing crew was injured, but the house has been declared unlivable. [UPI, 9/5/2018]