Jewish World Review Nov. 4, 2003 / 9 Mar-Cheshvan, 5764

Lloyd Grove
Herding off the hipsters; more
http://www.jewishworldreview.com | NEW YORK — A crowd of cruelly disenfranchised partygoers — who paid $30 a head to attend the annual "Haunted House Halloween" bash at Cipriani Friday — were still seething yesterday over their rough treatment outside the 42nd Street branch of the restaurant.

The annual festivities — hosted by the likes of supermodels Eva Herzigova and Carmen Kass, aspiring writer Sophie Dahl, playboy Alex von Furstenberg and the Hilton sisters — were touted as a benefit for the charity Children's Rights.

But what about the rights of the well-heeled hipsters who were herded like so many head of cattle — on the wrong side of the metal barriers! — in a horrible nightmare of status anxiety? Lowdown was on hand to witness this mass humiliation of the young elite — and it wasn't pretty.

After midnight, there was a suffocating crush on the sidewalk of impressively and expensively costumed trendistas. Around 1 a.m., security guards announced — yelled, actually — that the party was going to be shut down by the fire marshal. It had apparently swelled to 1,300 people — about 500 more than the usual legal capacity of 800.

The crowd grew more and more restless. Some argued with the guards.

Others tried to push their way between the barriers. One girl got through the barriers and into Cipriani, only to be dragged out by beefy guard, kicking and screaming.

Rich girl Elizabeth Kieselstein-Cord, sporting a disheveled rainbow-colored wig, pleaded with the guards to let her through. They stared at her impassively. "But I'm a host, I'm a host!" she bleated pitiably, as her boyfriend, Ted Hamm, flashed a distraught look.

After an eternity, they were allowed in.

Not so the unlucky masses, who waited nearly an hour to no avail. The anger was palpable. Tempers did not cool when Lotus promoter Mark Baker — who had inadvertently choreographed this fiasco with his counterparts from the nightspot Butter — appeared at the entrance with models Amy Wesson, Natalia Vodianova and her husband, Justin Portman, in tow.

Members of the great unwashed recognized Baker, and began screaming out his name for help. Baker conducted a series of intense negotiations with the guards, talking his way through the front door for himself and his friends — but nobody else.

"I'm f — — — suing Cipriani!" a young man shouted over and over.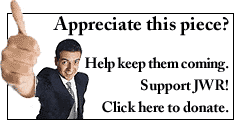 Another man whined in Italian: "At least if I could get in and relieve myself, I would depart!" Finally, a police car pulled up, and a cop got out and pushed his way through the crowd (some of whom apparently mistook his uniform for a costume: "Hey! Why is he let through?" they bitterly complained.)

The security at this point began shouting: "It's official. It's out of our hands. The party is officially closed for now." Yesterday, Baker told Lowdown: "The event was not oversold at all," and blamed the shutdown on "a competitor who called the fire marshal. We have competitors, and unfortunately not all competitors are scrupulous.

"The door was shut for about an hour. Obviously, anybody who didn't get in that period of time is being refunded." Baker added: "I've been doing this 20 years, and something always happens. But we're sad for the people who couldn't get in. We're sad for them. But over the years, this has happened. We're sorry. We're sorry this type of thing happened." Oh, the humanity!

GIVE PEACE A CHANCE?

The potentially life-threatening feud between hip-hop stars Ja Rule and 50 Cent took a more moderate turn yesterday, with Ja Rule announcing his willingness to bury the hatchet.

"Absolutely," Ja Rule said in a televised interview when asked if he wishes to end the dispute. "Because I see the bigger picture. ... It's not about me and 50's personal beef. It's about the overall state of hip-hop, and the children that are coming up watching and learning and pitting themselves against each other because one rapper says he doesn't like the other rapper. ... But for the sake of our children ... I'd be very crazy and disrespectful to say I wouldn't sit down at that table and try to help hip-hop." The olive branch was offered during a videotaped conversation between 27-year-old Ja Rule, whose given name is Jeffrey Atkins, and controversial Nation of Islam Minister Louis Farrakhan. Portions of the heart-to-heart were broadcast last night on BET and MTV.

Ja Rule's words come after last week's radio interview in which the 27-year-old 50 Cent, aka Curtis Jackson, told Washington station WKYS-FM: "As far as me meeting with Farrakhan, it's not happening. I respect him, but it ain't going down. Ja put himself in the position he's in."

In last night's broadcast, Ja Rule traced the origins of the feud — which has already featured a couple of fistfights — to "a video shoot on Jamaica Avenue" in Queens. "We're all from the same neighborhood. ... I think he didn't like the fact that I was getting so much love (from the crowd). I didn't even know the dude. ... You know, didn't have any confrontation with him before this.

"He came out with the intent to, 'I'm going to use other rappers, big rappers' names and try to diss them or downplay them so people can pay attention to me.' Which was a great plan. But now all's you're doing is creating hatred for yourself from other artists."

Along with Farrakhan, rap impresario Russell Simmons has been trying to broker peace between the two feuders. I'm told that two days after 50 Cent's radio interview, Simmons personally beseeched the rapper to come to the table, and that 50 Cent agreed to consider resolving the dispute.

50 Cent's manager, Chris Lighty, didn't return my phone calls yesterday.

THE BRIEFING

MON DIEU! I hear that real estate mogul George Klein has been telling friends about a remarkable incident during a recent lunch with Vice President Cheney: When the waiter brought a bottle of Evian to the table, the veep's face assumed an expression of obvious distaste, as he waved off the French import. I guess France is still in the Bush administration doghouse. Klein did not return my repeated phone calls.

KICK LOW, BLOCK HIGH: If that stock brokerage thing doesn't work out, Cantor Fitzgerald Chairman Howard Lutnick has soccer coaching to fall back on. A spy in Riverside Park Sunday tells me that Lutnick's coaching of the Blue Rockets, a team largely composed of 6-year-old boys, was "very aggressive but very good." So far this season, the Blue Rockets have racked up a perfect record of 4-0.

DON'T MESS WITH JENNY: Somewhere out there, there's an innocent dancer who was badly "screwed over" by Jennifer Tilly. Promoting her role in upcoming Eddie Murphy vehicle "The Haunted Mansion," the actress confides — or, rather, boasts — to Jane magazine: "I was doing musical theater once, and there was this girl I was feuding with. We were in previews, and the choreographer called a special afternoon session. The girl couldn't make it, and we decided that instead of everybody dancing to the right, they should all dance to the left at this particular point. When she came in, I thought, 'I better tell her.' Then I thought, 'Why should I?' When we were doing the number, I looked over at the poor thing, and everybody was bumping into her. She had such an expression, like, 'What's happening?' in her eyes. I was so ashamed of myself, but I was also sort of impressed by my capacity for meanness."


Comment by clicking here.

11/03/03: Dean's tell-all on himself?; Lisaraye vs. Mya?; the odd couple; no need to panic; just don't call him "Scooter"!; Rosie scenarios
10/30/03: Autumn of the editor?; Cynthia Nixon's split may be costly; 'Burning' questions
10/29/03: Ah-nold, unauthorized!; a dilemma for Melissa Gilbert? not even Frank Gifford can help him now!; nobody wanted Elizabeth Hurley
10/28/03: It's Cher calling!; Brown Alert
10/27/03: Paparazzi uncensored!; where's Aaron Brown?; postcards from the middle; invasion of the party snatchers?; House flooded when not afire?; suspenders of disbelief?
10/23/03: Ace up Howard Dean's sleeve; Woody's ordeal; Paul Simon's kid makes good; the non-beginning of a beautiful friendship?
10/22/03: Showing the flag; Joe Frazier, smokin'!; see Carville bruised-up — sort of
10/21/03: Morris & Jaci's charm offensive; Hell hath no fury; Wintertime for Hitler
10/20/03: Isn't it rich?; men (and the occasional woman) behaving badly; peacenik John Lennon supporting the U.S. military?; courageous Connie
10/16/03: George Clooney and intolerable Drudgery; Cameron goes native; and you thought the war in Iraq was nasty?; now it can be revealed; star wars?
10/15/03: Kerik into the breach?; holiday pander?; "the Dink" corrects the record; more
10/14/03: Madge gets mad, lips are sealed; the candidates who listen; he who hesitates is Beatty
10/13/03: Clothes, but no cigar; New Yorkers put a Sox in it; mad at Matalin?; more
10/09/03: Gray Davis goes to the movies; Ali Wentworth, working blue; Law & Order?; pot of gold at the end of the rainbow room?
10/08/03: Art-time for Hitler; the actress who hates movies; lying "Liam"
10/07/03: Pond scum of the rich and famous
07/24/03: Ali and George, living it up; Mel Gibson's Washington power play
07/21/03: White House smear?
07/17/03: Yet another intern scandal; it's her party and she can pay if she wants to
07/14/03: On the auction block: JFK'S boxer shorts; love bytes the maestro
07/10/03: A hairy situation at Homeland Security; Van Susteren v. Orth
06/30/03: Rep. Patrick Kennedy: I've never worked a (bleeping) day in my life; Drudge's dressing down; Ken Lay's Kerry connection
06/26/03: Rapping the beat
06/23/03: Another Watergate scandal?; AL GORE TV!
06/19/03: Tony Snow, rocker?; that won't be crow on Mr. Carlson's plate
06/16/03: Missing dog, ransom demand, Hollywood ending
06/12/03: Giving both parties the needle
06/09/03: WHAT DID SHE KNOW, AND WHEN DID SHE KNOW IT?
06/05/03: Incoming from Barbara Bush?
06/02/03: Bob Dole's plan for fighting unemployment
05/29/03: Newt's new novel
05/27/03: Hitchens & Blumenthal, together again; He still believes in a man called Hope
05/09/03: Close, but no cigar; Romeo & Juliet with a happy ending?; Geraldo to help Heebs?
05/05/03: So Bill Gates and Tom Brokaw walk into a coffee bar . . .; hotel hell; more

© 2003, Creators Syndicate