Jewish World Review Nov. 11, 2003 / 16 Mar-Cheshvan, 5764

Jeff Elder
How to be a Nielsen rater; Why did Charles Schulz name his comic strip "Peanuts"?; Was Chef Boy-ar-dee a real person?; Why are Georgetown University teams called the Hoyas?
http://www.jewishworldreview.com | Q: How can someone be chosen to do a Nielsen rating for TV shows? - Judy Casey
A: Judy, before I address your specific question, these kids today need to know something about TV when we were kids.
During the 1963-64 season, "The Beverly Hillbillies" was the nation's most popular television show, with a 39.1 Nielsen rating, meaning 39 percent of the nation's TV viewers watched it. That's twice what a No. 1 hit like "CSI" gets today.
Now, the Clampetts had their moments. I enjoyed watching Ellie Mae swim in the CEE-ment pond with her pet cougar. And when Jed said, "Jethro, if brains was lard you couldn't grease a pan."
But this wasn't exactly "The Sopranos."
We had THREE channels back then, kids. (Not counting PBS.) And one of them usually didn't come in good. My big brother used to make me stand BEHIND the TV, holding the coat hanger our black-and-white Zenith had instead of an antenna. I improved reception.You kids have no idea what it's like to watch a test pattern for 45 minutes waiting for Saturday morning cartoons to start.
So when we tell you to turn off Sponge Bob and go outside and play, it's not just because too much TV is bad for you and we want you to be active and healthy. It's also because we're emotionally scarred from "F Troop."
You kids have dozens, sometimes hundreds of viewing choices. There's great TV, there's lousy TV, there's TV all over.
So today's Nielsen families have quite a challenge. Who are these people? How did they get the job?
Nielsen Media Research doesn't accept volunteers for its ratings service. Households are randomly selected for statistical accuracy. "Every household in the United States has an equal chance of being selected, no matter where it is located," the folks at Nielsen say on their Web site.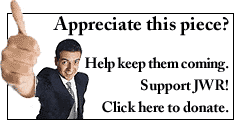 Nationally, there are 5,000 households in which electronic meters are attached to every TV set, VCR, cable converter box, satellite dish or other video equipment in the home.
In the middle of the night, the meters call up Nielsen's computer in Florida (motto: "The Counting State") and whisper what they recorded. Nielsen's computer then estimates how many people across the country watched what shows last night.
The numbers are waiting for the network executives when they come to work. "Egad!" they bellow. `Extreme Makeover Autopsy Island' did a 16! Give everyone a raise!" And then the executives are fired.
Nielsen asks its families not to reveal they are part of the ratings system.
___
Q: Why did Charles Schulz name his comic strip "Peanuts"? - Ann Totherow, Auburn, Calif.
A: He didn't, Ann.
Schulz hated the name "Peanuts," according to newspaper profiles and obituaries. When his weekly comic feature began in 1947 in the St. Paul Pioneer Press, he called it "L'il Folks." But United Feature Syndicate picked up the strip in 1950, and an editor there changed the name.
There was already a "Little Folks" and a "Li'l Abner." So editor Jim Freeman, a respected veteran journalist, adopted the name "Peanuts" for the strip. Freeman felt the name connoted the world of children. Schulz thought the name made the strip seem insignificant, and he worried readers would assume "Peanuts" was the main character's name.
___
Q: Was Chef Boy-ar-dee a real person?
A: You bet your SpaghettiOs he was.
Hector Boiardi was born in Italy in 1897. He came to New York around 1914 to work at the Ritz-Carlton. A few years later he moved to Cleveland, and his famous spaghetti dinners became known throughout the Midwest.
He opened a restaurant, and began producing take-out orders in bulk. The military asked him to prepare spaghetti dinners during World War II. After the war, American Home Products bought Boiardi's company.
When he died in 1985, Chef Boy-ar-dee products brought in $500 million a year. That's a lotta Beefaroni.
SOURCE: THE CLEVELAND MUSEUM OF ART
___
Q: Why are Georgetown University teams called the Hoyas? - Eric Hansen
A: Eric, here's what the Georgetown Athletic Department has to say:
Many years ago, when all Georgetown students were required to study Greek and Latin, the university's teams were nicknamed the Stonewalls. A student, using Greek and Latin terms, started the cheer "Hoya saxa!" which means, "What rocks!" The name caught on.
___
QUICK QUIZ
And now for a quick quiz on 1977:
1. In one of his first acts as president, what group did Jimmy Carter pardon?
2. About 80 million TV viewers watched what 1977 miniseries?
3. Elvis Presley died Aug. 16, 1977. What great entertainer died three days later?
4. What legendary car was phased out in 1977?
5. What monster hit did Debbie Boone sing in 1977?
___
Answers
1. Vietnam draft dodgers
2. "Roots"
3. Groucho Marx
4. VW Bug
5. The cloying and unavoidable "You Light Up My Life"
___
FREE T-SHIRT
Send us a great question and we'll send you a great T-shirt! The front boldly proclaims "Ask me anything!" and the T-shirt's wearers tell us that people do just that. The back touts the best darn Q&A column in all the land. So send your questions to Jeff Elder at Glad(at)charlotteobserver.com. Include your name and the city where you live.
Appreciate this column? Why not sign-up for the daily JWR update. It's free. Just click here.


Jeff Elder is a columnist for The Charlotte Observer. Comment or try to stump him by clicking here.


11/05/03: Decoding the laws of buoyancy; What actually happens when you crack your knuckles?; origin of the expression "three sheets to the wind
10/30/03: Buttoning on the 'correct' side; when you breathe on your hand it feels warm, but when you blow on your hand it feels cool?; Why do dogs eat (and enjoy eating) dirt?; more
10/23/03: 'American Pie' explained; Why are tennis balls seamed like baseballs?; more
10/14/03: Origins of comic strips and hush puppies; a college football quiz; dogs that don't bark
09/24/03: Why do snooze alarms go off every 9 minutes?
09/17/03: Glad You Asked: Fun with college football
09/09/03: What's so great about Wiffle Ball?
09/03/03: What kinda wine goes best with heartache?; What did people do before alarm clocks were invented?; which has more caffeine: coffee or tea?
08/26/03: These inventors were just toying with us
08/12/03: Why do wheels appear to turn backward on film?; showdown over high noon
08/07/03: Wood'n you know it? Money doesn't grow on trees; all we are is dust in the wind
08/05/03: Where have you gone, Calvin, Opus and Cow?; fine feathered friend pecking on itself
07/31/03: How a dashing hero became a notorious traitor
07/29/03: Little red caboose rolling outta sight; From my 'I'll be a monkey's uncle' file
07/24/03: Road scholar: A lesson on asphalt; when identical twins marry
07/23/03: The sweet science of Life Savers' sparks; how do Pop Rocks work? ripping newspaper
© , The Charlotte Observer Knight Ridder/Tribune Information Services.