Jewish World Review Nov. 7, 2003 / 12 Mar-Cheshvan, 5764

Joseph L. Galloway
Remembering brothers on Veterans Day
http://www.jewishworldreview.com | A very special group will gather in the nation's capital this weekend before Veterans Day, as we have for the last 15 years or so. We are the Ia Drang Band of Brothers, the survivors of the bloodiest battle of the Vietnam War, and the families of those who didn't make it home.
For those of us who were there both a sense of healing and renewal make attendance almost obligatory.
These early days of November carry a burden of memory for us. It was another November 38 years ago when the battalions of the 1st Cavalry Division (Airmobile) clashed with the battalions of the 66th, 32nd and 33rd Regiments of the People's Army of Vietnam in the remote Central Highlands of South Vietnam.
When the smoke had cleared in that November of 1965, 305 young Americans had been killed, hundreds more wounded, and the Ia Drang Valley was littered with the bodies of more than 2,000 North Vietnamese dead.
For many years afterward, most of us went a little crazy when November rolled around. Not dangerously so, just a darkening of mood, and we weren't even certain why that was. It just was.
The soldiers of those battalions, 65 percent of them draftees, had been gathered from every walk of life, from a thousand cities and towns and villages all across America. They were black, white, Hispanic, American Indian, Asian-American.
Their stories were told in a book, "We Were Soldiers Once ... and Young,'' by Lt. Gen. (retired) Hal Moore and me, and told again last year in a movie, "We Were Soldiers," that starred Mel Gibson as Moore. (Click HERE to purchase. Sales help fund JWR. )
In researching the book through the 1980s, we slowly found dozens, then hundreds, of once-young men. We found some of the widows, children, parents and siblings of those who fell in the Ia Drang and came home in shiny aluminum coffins. All felt a need to gather with those who'd shared everything, including the horror, with us. The first of these reunions was held in 1986.
We've seen America go to war again and again, and each time our hearts ache for another generation of young soldiers who must learn the hard way, as we learned, about war and combat and about the pain of memories.
We would all feel better if more of our presidents and legislators shared those memories and had learned, as we did, to count the true cost of war and to know who pays the price. They say there are no atheists in foxholes. There are no war lovers there, either.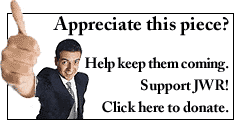 All of us are older now, middle age or more. Our hair is gray, graying or gone. Our waists are expanding. The young draftees of the Ia Drang are now in their 50s; the lieutenants turning 60; the captains in their mid-60s; the sergeants in their 70s; the lieutenant colonels 80-plus. For some, the days are dwindling to a precious few.
So this weekend, those of us who are left will gather in a hotel ballroom for a standing-room only dinner. Every year, one or another of the Brothers stands and tells his story of those long-ago days amid the din of terrible battle, when young men laid down their lives to save their buddies.
This year former Pfc. Jack Smith, who, wounded four times, survived by playing dead on a battlefield overrun by the enemy and went on to become a highly regarded network television reporter, will do the honors.
On Sunday morning, we will gather at sunrise at The Vietnam Veterans Memorial at Panel 3-East, where the names of 305 of our comrades are etched in that black granite as they are on our hearts, and tears will flow for those who gave everything they had for their country and their comrades.
If Veterans Day means no more to you than the usual sales and a day off work, I want you to know it means everything to us and to all those who have come after us, in Lebanon and Somalia, the Persian Gulf, Afghanistan and now Iraq. These words of an English poet will echo in our ears:
"They shall not grow old, as we that are left grow old.
"Age shall not weary them, nor the years condemn.
"At the going down of the sun and in the morning
"We will remember them."
Every weekday JewishWorldReview.com publishes what many in Washington and in the media consider "must reading." Sign up for the daily JWR update. It's free. Just click here.


Joseph L. Galloway is the senior military correspondent for Knight Ridder Newspapers and co-author of the national best-seller "We Were Soldiers Once ... and Young." Comment by clicking here.


10/24/03: War casualty prompts love story
10/22/03: Battle-tested troops to help improve Army efficiency
10/09/03: With Condi at helm, NSC asserts itself in Iraq
10/01/03: In the military, strong opinions both ways on Wesley Clark
09/18/03: Newest injustice to disabled vets: Robbing Sgt. Peter to pay Sgt. Paul
09/04/03: The very least the Pentagon owes our soldiers is to admit they miscalculated and could use help
08/28/03: US and others have few sticks that are likely to make much of an impression on North Korea, the newly nuclear donkey
08/14/03: U.S. ignoring Liberia's justified plea for help
08/07/03: Army gets one tough man for one tough job: Chief of Staff
08/04/03: Small town America embraces soldiers returning from war
07/31/03: It's time to rethink the size of U.S. Army
07/24/03: A great memorial to the Greatest Generation
07/17/03: In Iraq, U.S. civilians are weak link in reconstruction effort
07/10/03: Why is the GOP blocking abolishment of Disabled Veterans Tax!?
07/03/03: Shy of the draft, there are other ways for Americans to pay the price of freedom
06/26/03: Helping disabled veterans with college life is this man's goal
© Knight Ridder/Tribune Information Services.