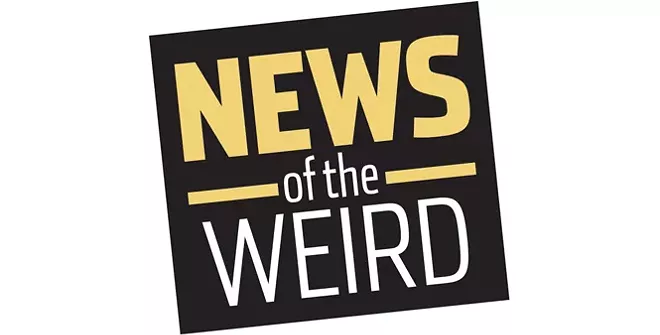 • Colin Sullivan, who grows cannabis plants outside his home in New Brunswick, Canada, caught a little thief in his garden on Sept. 8, the Daily Mail reported.
Sullivan took four photos of a mouse nibbling on the stems of the plants -- then found the little rodent passed out in a pile of leaves.
"He's missing an ear so it may be self-medication for his PTSD but I still think it's time for an intervention," Sullivan posted on Facebook.
Sullivan re-homed the mouse to a cage, where he was weaned to just one medium leaf per day.
"It's been a couple of rough days for our little baked buddy here and despite a belly ache and a wicked bad case of the munchies I think he'll make a full recovery," Sullivan wrote. [Daily Mail, 9/10/2020]
• Three unnamed Metro-North Railroad employees were suspended without pay on Sept. 24 for turning a storage room under New York City's Grand Central Terminal into a man cave, complete with a television, refrigerator, microwave and futon couch, according to the Metropolitan Transportation Authority.
The Associated Press reported that investigators found the space after receiving an anonymous tip in February 2019 that the three -- a wireman, a carpenter foreman and an electrical foreman -- had built a secret room where they would "hang out and get drunk and party." [Associated Press, 9/24/2020]