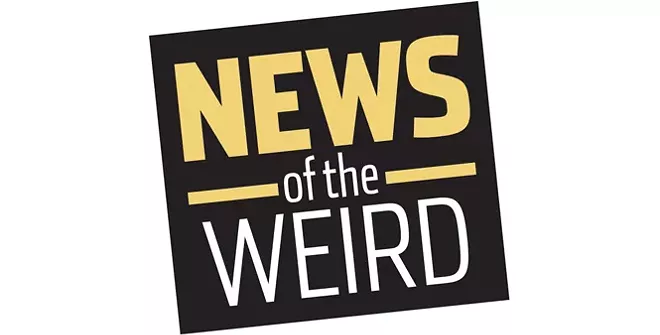 • Tarrant County, Texas, Sheriff's Deputy Jay Allen Rotter, 36, called 911 on Aug. 26 to report that his girlfriend, Leslie Lynn Hartman, 46, had shot herself in the head with his duty weapon as they shared a hug in their bedroom, telling the dispatcher "she is done" and he "would have stopped her if he could have," according to Denton police.
But as police investigators analyzed physical evidence and Rotter's electronics over the following weeks, they came to identify Rotter as a suspect, leading to his arrest on Sept. 14, reported NBC5.
According to the arrest affidavit, the deputy had been active in a chat room called Discord that night, where he posted that he had "just sent a 9 millie in this ... hippie," and phone and computer records showed the two had been arguing about the shooting of a milk carton in the backyard before the alleged murder.
Rotter was charged with murder and tampering with evidence and is being held on $1.15 million bond in the Denton City Jail. [NBC5, 9/16/2020]
• Jimmy Senda of Racine, Wisconsin, takes a walk along the beach on Lake Michigan every morning, where he collects "sea glass and random stuff -- because I like to do artwork at home with the stuff that I find," he told FOX6.
On Sept. 15, he came across a curious package, "wrapped in aluminum foil, and around it, it had a pink rubber band," he said. "Curiosity got to me, so I popped it open and it looked like a chicken breast," but on closer inspection, he determined, "it was a brain."
The package also contained flowers and paper with what appear to be Mandarin characters printed on it.
Senda called police, who turned the package over to the Racine County Medical Examiner's Office and later announced the brain was "not consistent with a human brain," although they were still trying to determine what kind of animal it came from. [FOX6, 9/16/2020]