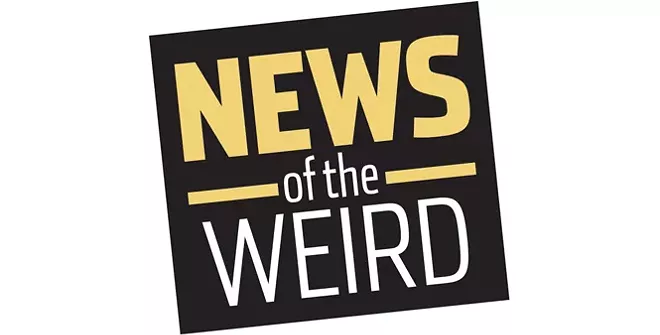 • A 34-year-old Wichita, Kansas, man died after a disagreement over leftover barbecue beans escalated, KWCH reported.
On Aug. 2, Ryan Speight returned to the home he shared with his uncle, David Staley, 57, and went to the kitchen, where Staley questioned him about eating the beans, according to an arrest affidavit.
Staley told police Speight became upset, pushing and punching Staley, who, in response, picked up a knife from the counter and "jabbed Ryan one time in the chest."
Staley was charged with voluntary manslaughter. [KWCH, 9/10/2020]
• World War II veteran Suttie Economy, 94, of Roanoke, Virginia, developed a taste for Juicy Fruit gum during the war and is well-known around town for passing out sticks of his favorite flavor to everyone he meets.
Now, CNN reports, Economy has been granted his dying wish: to be buried in a casket painted to look like a package of Juicy Fruit.
After initially having his request for permission turned down, Economy's friend Sammy Oakey, owner of Oakey's Funeral Service, received a call from a Mars Wrigley company vice president approving the use of its logo.
The company even delivered 250 packs of gum to Economy's family. Meanwhile, Economy is living at the Virginia Veterans Care Clinic, where his health is improving. [CNN, 9/9/2020]