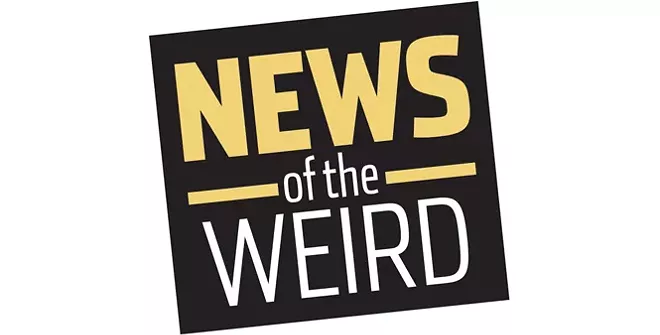 • John Travis Ross, 33, and Joshua Ray Corban, 18, were charged with conspiracy and attempting to smuggle contraband into the Central Mississippi Correctional Facility in Pearl, Mississippi, after a drone they used as a delivery device became tangled in a net above the prison fence, according to a Department of Corrections statement.
The Associated Press reported the drone was caught on Aug. 26 and carried 2 ounces of marijuana, a cellphone, cigarette lighters, phone chargers and headphones, corrections commissioner Burl Cain said.
Investigators were able to trace the drone's flight and discovered security video showing the men launching it.
Cain said officials plan to reprogram the drone and use it at the state's maximum-security prison in Parchman. [Associated Press, 9/9/2020]
• Three teenage girls in Clinton, Connecticut, have been arrested and charged with stealing a duck after photos of them surfaced on social media, according to police.
WTNH reported the girls took a duck named Quackers out of a pen in mid-August at the Grove Garden Center Nursery, where it was recovering from a raccoon attack, and posted photos of themselves with Quackers at the town beach and a house party.
The girls were charged with larceny and trespassing. Quackers is still missing. [WTNH, 9/10/2020]