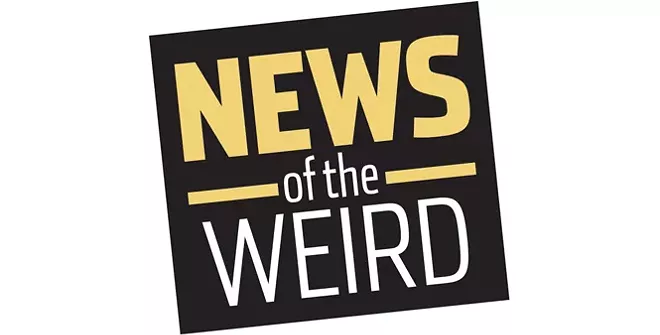 • Ander Christensen, 27, of Lincoln, Nebraska, has had to take time away from his job to field the media requests that have been pouring in since his Aug. 31 appearance before the Lincoln City Council, reported The Washington Post.
Reading from a script, Christensen, whose father, Roy, is a councilman, made an impassioned plea against the widespread use of the term "boneless chicken wings," pointing out that "boneless chicken wings are just chicken tenders" and don't "actually come from the wing of a chicken."
Laughter and applause broke out in the chamber as Christensen made his presentation, and his father said the council was "taking the matter under advisement. ... He's a chemical engineer by profession," he said of his son, "but he's a comic at heart." [The Washington Post, 9/4/2020]
• Officials in Amsterdam have installed 12 hemp-filled urinals around that city's notorious red-light district in an attempt to control if not eliminate late-night public urination, or "wild peeing."
The boxes, called GreenPees, resemble planters, according to CNN, and the hemp filters inside turn urine into an organic fertilizer and water that feed the plantings on top.
During initial trials in 2018, inventor Richard de Vries said, "there was a 50% reduction in wild peeing. It was a great success."
For his next project, de Vries is researching how electricity can be generated whenever someone pees into one of his GreenPees. [CNN, 8/21/2020]