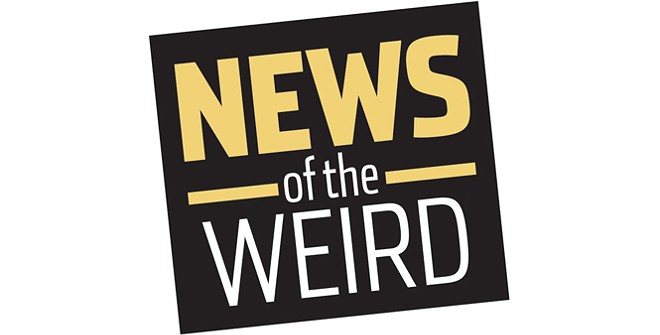 • Twenty-two-year-old Erik Villasenor of Sylmar, California, REALLY didn't want to go to the Los Angeles County Fair on Sept. 15 with his parents. Evidently, his determination was great that he thought it was appropriate to send an email to fair staff around 2:45 p.m. on Sept. 13, with an alarming warning: "Hello, I was told that someone was planning on doing a mass shooting on Sunday at the fairgrounds. I just wanted to inform you guys already."
Naturally, Fox News reported, Villasenor's email set off a chain of events involving the police department, FBI and anti-terror liaisons. Villasenor eventually admitted to authorities that it was a hoax and was arrested just a few hours later. [Fox News, 9/16/2019]

• Tyler Uher -- whom Ohio University has explicitly confirmed is NOT a student at the institution -- suffered numerous injuries on Sept. 13, after he climbed an electric pole near the Athens, Ohio, campus to the cheers of a raucous crowd below.
At the top, Uher, who had been drinking, grabbed a live wire, which sent sparks flying and set his hand on fire, reported the Daily Mail. He then lost his footing and fell to the ground, about 30 feet below.
One witness was shaken: "I thought he was dead. There's no explanation for him living."
His injuries included three broken leg bones, four breaks in his back, numerous burns and other fractures. Uher's sister, Danielle, started a GoFundMe page to help pay his medical bills, but some weren't having it: Comments included, "What in the name of G od were you thinking?" Athens police said that Uher may be charged with criminal mischief. [Daily Mail, 9/16/2019]