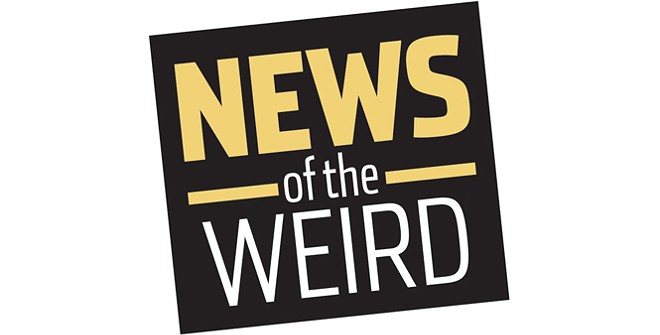 • Sebring, Florida, resident Gary Van Ryswyk, 74, has been charged with practicing medicine without a license following a bizarre incident at his home.
According to the arrest report, Highlands County Sheriff's deputies responding to a 911 hang-up call on Aug. 18 were told by Van Ryswyk he had just removed the testicles of a man he'd met on a "website for those who have a fetish for castration."
Officers found a 53-year-old man from the Tampa area lying on a bed, holding a towel to his groin, with said body parts in a jar nearby, BuzzFeed reported.
The victim was flown to Tampa for medical treatment. Police also found a surgery room set up in the house with medical equipment and a camera to record the procedures.
Investigators said Van Ryswyk told them he had bought painkillers from England and admitted to performing the surgery on at least one other man and on bulls and other animals while living on a farm growing up. He also said he removed one of his own testicles in 2012.
But his most recent procedure went wrong when the "patient" bled profusely, making it difficult for Van Ryswyk to suture the wounds. For now, he's facing second-degree felony charges and a $250,000 bond. [BuzzFeed, 8/20/2019]

• In downtown Kitchener, Ontario, Canada, someone left a plate of macaroni and cheese, complete with fork, sitting atop a steel road barrier on Aug. 27, which caught the interest of a Reddit poster. No one knew where it came from or if someone would be back to retrieve it, but a day later an anonymous citizen made it into an art installation, reported CTV News, by adding a museum-like tag beside it. "Abandoned Snack (2019) -- Macaroni and sundried tomato on ceramic -- Unknown Artist," reads the placard. Christie's, are you listening? [CTV, 8/28/2019]