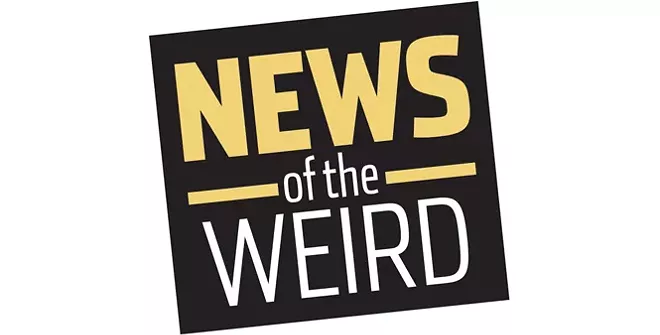 •
Pennsylvania State Police told Lehigh Valley Live that Evan T. Kasick, 52, of Upper Milford Township, was injured when he wrecked his motorcycle -- in his own driveway.
Kasick sped into his driveway around 7:30 p.m. and struck a concrete barrier, causing him to be thrown from the Honda bike.
He was taken to an area hospital with undisclosed injuries, and police issued a ticket for driving at an unsafe speed. In his driveway. [Lehigh Valley Live, 8/19/2018]
• On a flight between Chicago and Narita International Airport in Tokyo, a 24-year-old American man, who was reportedly unprovoked, urinated on a 50-year-old Japanese man sitting two rows behind him.
The younger man had consumed at least four glasses of champagne and one cup of sake before the incident, police told Japan Today, and claimed not to remember what he had done.
He was restrained aboard the remainder of the flight and turned over to police in Tokyo. [Japan Today, 8/19/2018]