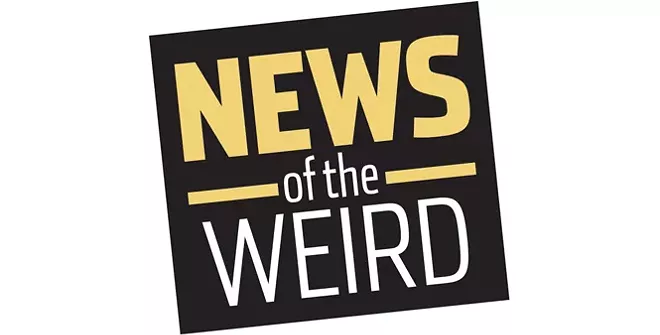 •
The happiest place on Earth couldn't work its magic when a worker at nearby Harvest Power fell into a vat of oil and grease from Walt Disney World.
The plant in Lake Buena Vista, Florida, recycles the resort's food waste, then converts it into renewable energy and fertilizer.
John Korody, 61, and another worker were emptying the contents of a semitruck into a vat when Korody slipped on a grate and fell into the vat. His co-worker tried to pull him out, but the fumes overtook them both, and Korody slid farther in, according to The Washington Post.
The Reedy Creek Fire Department responded, but Korody was pronounced dead at the scene. [The Washington Post, 8/16/2018]
• Debbie L. McCulley, 57, of Salem, Virginia, has been banned from all future Floyd County High School sporting events but, on the bright side, her indecent exposure case may eventually be dropped, following an incident area lawyers are calling "moon over Floyd."
McCulley's husband, Mark, is the JV softball coach for Glenvar High School, and the charges resulted from Debbie's unusual reaction to her husband's team's loss to Floyd County in May.
She "stood on or close to the pitcher's mound and pulled down her pants with her right hand to expose her right butt cheek," according to Floyd County Sheriff's Deputy G.H. Scott.
But Debbie told the officer that her husband had confronted the opposing coach after the game, and she was afraid he would be "attacked," so she was trying to divert attention from the two men.
The Roanoke Times reported that Debbie wrote a letter of apology and will be performing community service.
Chris Robinson of the Virginia High School League noted that crowd behavior at games is "probably leaning a little bit in the wrong direction." [Roanoke Times, 8/17/2018]