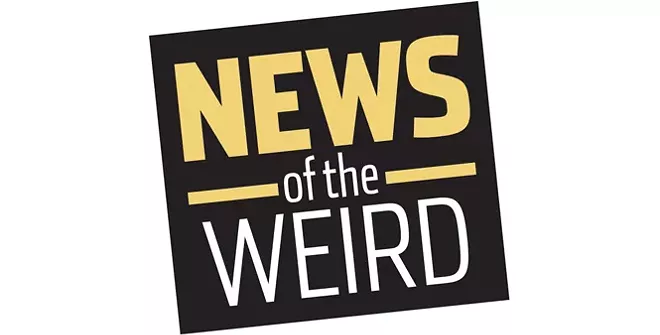 •
Dr. Jay Curt Stager and his colleagues, researchers at Paul Smith's College, have released results from a study showing that Walden Pond, made famous by naturalist Henry David Thoreau in the mid-1800s, is an ecological disaster, thanks to human urine.
The pond was declared a National Historic Landmark in 1962, and the site in Concord, Massachusetts, draws hordes of tourists each year.
But NBC News reports that swimmers urinating in the water for generations is the most likely cause of high levels of nitrogen and phosphorus in the pond that cause algae to spread and block the sun's rays, devastating the fish population.
The study authors suggest building a swimming pool nearby to take pressure off the pond. Here's an idea: More restrooms? [NBC News, 4/6/2018]
• Agents of Columbus (Ohio) Humane executed a warrant on a home in the Clintonville neighborhood in response to complaints about birds inhabiting the home.
Columbus Humane CEO Rachel Finney told The Columbus Dispatch that concerns about the birds' well-being were warranted: Officials found more than 600 birds inside, including macaws, African gray parrots, Amazon parrots and other species.
"It's pretty overwhelming to step into the house," Finney said.
Removal took all day, and Columbus Humane was undertaking the task of examining each bird from beak to tail. Finney said the agency would decide which birds might be adoptable after assessments are complete.
As for the owner, she said, "We're confident we'll have charges; it's just a matter of which charges and how many." [Columbus Dispatch, 8/14/2018]