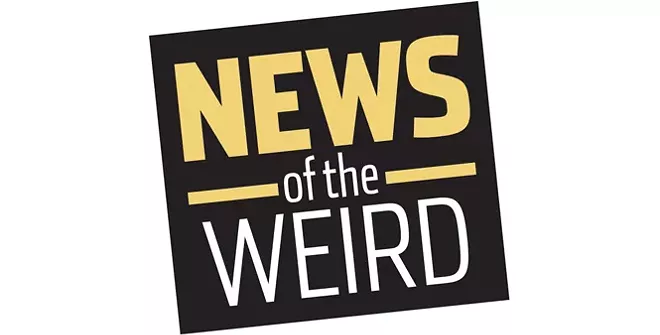 •
In Paris, the designer of a recently installed "urinoir," a sidewalk urinal, on the Ile Saint-Louis, says the new device offers "an eco solution to public peeing." But Reuters reports that nearby residents and business owners are unhappy about the urinals, saying they are "immodest and ugly" and will "incite exhibitionism."
The "Uritrottoir," a mashup of the French words for urinal and sidewalk, looks much like a plastic trash receptacle, and local mayor Ariel Weil says they're necessary: "If we don't do anything, then men are just going to pee in the streets." [Reuters, 8/13/2018]
• Colorado Mesa University in Grand Junction, Colorado, is footing the bill for a possible $46,000 reprint job after a recent graduate found a typo on his diploma.
Alec Williams, former editor of the school's newspaper, was examining his sheepskin when he found a line reading "Coard of Trustees," instead of "Board of Trustees" under one of the signatures.
"There was this moment of laughing at it ... and the more I thought about it, the more frustrated I got, because I'm sitting on $30,000 worth of debt and they can't take the time to use spellcheck," he said. CMU President Tim Foster told The Grand Junction Daily Sentinel that the school will send out corrected diplomas to 2018 grads -- but the typo goes back to 2012 diplomas. Those graduates can request a new diploma if they want to.
"This mistake is all ours," he said. [The Daily Sentinel, 8/9/2018]