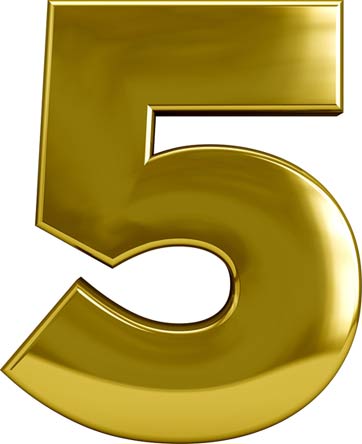 The chairman of the National Republican Congressional Committee, Greg Walden, told House members on a private conference call with Paul Ryan Monday that navigating this election is now like "landing an airplane in a hurricane."
Walden, a congressman from Oregon, said the ground is shifting quickly and urged members to keep conducting internal polls so that they have an accurate read of how vulnerable they might now be as the bottom falls out from under Donald Trump's campaign. "You have to trust the instruments," he said, expanding on the hurricane analogy.
It's still unclear whether Hurricane Trump is a Category 1 or a Category 5, or whether he might be a Category 5 today but weaken to a Category 2 by Nov. 8 in terms of the damage he could cause.
As Walden compared their party's nominee to a deathly storm system, NBC and the Wall Street Journal published a poll that put Hillary Clinton ahead in a four-way contest by 11 points with likely voters. She was up 5 points in their previous poll. Forty-one percent of respondents said Trump's comments on a 2005 video were "completely unacceptable." More than half disagreed with the statement that the tape was unimportant because it happened so long ago. While voters viewed Clinton more negatively than positively by 10 points in the poll, they viewed Trump more negatively than positively by 34.
Republican strategists know with certainty that there will be political casualties from Trump's ongoing collapse. They just don't know where or how many. Some lawmakers who think they might be in the path of the storm are evacuating. Others are taking their chances and hunkering down, boarding up the windows and buying supplies, nervous about the risks of venturing outside in the wind.
Exactly four Tuesdays before Election Day, here are the biggest open questions that will decide the electoral fate of the Grand Old Party:
1. How many more defections?
• Calls for Trump to drop out, which came by the dozens during the 48 hours before the debate, have slowed to a trickle since Sunday night. On a conference call with the 168 members of the Republican National Committee Monday night, chairman Reince Priebus pledged "complete fidelity" to Trump and denied rumors that he was diverting resources to down-ballot races. Priebus is in a tough spot. He's under fire from both sides. The Arizona GOP chairman, who wants to replace him next year, put out a statement attacking the RNC for halting the production of mailers on Trump's behalf and being radio silent over the weekend.
• Mike Pence also demonstrated just how willing he is to go down with the Trump Train if it derails. (Apologies for mixing so many metaphors. . .) He knew exactly what he was signing up for when he aggressively maneuvered to become Trump's running-mate. He wanted to avoid losing reelection to a second term as governor in Indiana and get a leg up to run in 2020. Speaking in Charlotte, North Carolina, Pence called Trump a fighter who "literally embodies the spirit of America." He told the crowd: "It takes a big man to know when he's wrong. And to admit it. And [to have] the humility to apologize. [Trump] showed that he's a big man."
• Ted Cruz is also holding firm. He clearly feels he cannot afford to flip-flop once again. His brand as someone who is principled has been shattered, replaced by the image of a politician who keeps his finger in the wind. So trying to salvage his own 2020 hopes, Cruz told a local affiliate in Texas Monday that he stands by Donald despite the grotesque comments he made in the video. "I am supporting the Republican nominee because I think Hillary Clinton is an absolute disaster," the senator said.
• Paul Ryan and Mitch McConnell, the two most powerful Republicans in the country, continue trying to thread a delicate needle that perhaps cannot be threaded. The speaker of the House told his members on the conference call with Walden that he will no longer campaign for or defend Trump. BUT he went out of his way to stress that he's not rescinding his endorsement. The 2012 vice presidential nominee told everyone to make their own personalized calculations about Trump based on the demographics and politics within their districts. At least a half-dozen members, from California to Ohio, then spoke up to challenge him for equivocating, several lawmakers on the call told various Washington Post reporters. "He got huge pushback like I've never seen before from members from across the country just saying that was the wrong move - and even if it cost them the House," said one of the members on the call. Late in the conversation, Ryan went off mute to assure his members that he will not take back his endorsement, though this offered little assurance to the pro-Trump contingent.
Back in February, as Trump was marching toward the Republican nomination, the Senate Majority Leader downplayed concerns about the risk of the reality TV star becoming his party's standard bearer. He argued that they could fairly easily distance themselves. "We'll drop him like a hot rock," he reportedly told associates.
Turns out it is not so easy.
McConnell is trying hard to avoid going further than the somewhat tepid statement he released last Friday. "If you are interested in the presidential election, you might as well go ahead and leave because I don't have any observations to make about it," the senator said at the start of a speech before a county Chamber of Commerce meeting in Kentucky Monday afternoon. "In my job as majority leader of the Senate I've found that my observations, no matter where I make them, are immediately sort of spun around the world and I don't have anything to add on the presidential race today." He later told the crowd "not to be depressed about the future of the country." "Elections come and go, leaders come and go. You are going to be just fine," he said.
• Rank-and-file Republicans find themselves between a rock and a hard place. The risk of alienating Trump supporters by withdrawing an endorsement is very high. The New York Times reporters, led by Maggie Haberman, found several diehard Trump supporters in Arizona who said they will not vote for Sen. John McCain and in New Hampshire who said they won't vote for Sen. Kelly Ayotte because they pulled their support for the nominee. It's hard to know how many others will follow their lead.
Only 13 percent of registered GOP voters said they thought Trump should drop out of the race, according to a Politico/Morning Consult poll that was in the field after the debate. But one in three registered voters (including 32 percent of independents) said they're less likely to vote for a candidate who continues to support Trump.
• There is also a real risk of drawing Trump's ire by coming out against him. Ryan, for example, may still be voting for Trump and has not withdrawn his endorsement, but that nuance did not stop Trump from lashing out Monday and again this morning.
The Washington Post's Aaron Blake is maintaining a working list of over 160 prominent Republicans who have jumped ship. It includes 36 who have called for him to step aside and 10 more who have withdrawn their support but not called on him to drop out.
The Democratic Governors Association has also been collecting the comments of all 31 sitting GOP governors about Trump on a site called GovTrumpTracker. Communications director Jared Leopold notes that nine of them, including Republican Governors Association chair Susana Martinez, have now said they will not vote for him, including seven since Friday. So have the GOP gubernatorial nominees in Oregon, Vermont, and Washington State. But their tracker highlights that, among others, the governor of North Carolina, as well as the GOP nominees in New Hampshire, Missouri and Indiana are standing with him.
Strategists involved in the battleground races say many of these politicians may change their minds if private polling begins to show the benefits of dumping Trump outweigh the costs.
2. Just how big does the gender gap grow?
A poll published this morning by The Atlantic and PRRI has Clinton up 11 points over Trump nationally, up from 6 points last week. (They were tied in this survey two weeks ago.) Clinton leads among women by 33 points in the survey, which was conducted from Wednesday to Sunday (The Post broke the story Friday afternoon). But the most remarkable data point is that Trump now garners just 28 percent of likely female voters, down from 33 percent last week. To be sure, Clinton trails among men by double digits (48-37), but that is one-third as much as Trump trails her among women.
"Even more remarkably, Trump's support has collapsed among white women without college degrees," The Atlantic's David Graham notes. "Until recently, they formed Trump's largest bloc of support. In 2004, they voted for George W. Bush by 19 points; in 2008, they backed John McCain by 17 points; and in 2012, they went with Mitt Romney by 20 points. This poll finds them evenly split between Clinton and Trump, with each drawing 40 percent support."
Rep. Mark Amodei, the chairman of Trump's campaign in Nevada, released a tortured, six-paragraph statement after the conference call with Ryan Monday explaining why he is sticking with Trump. "Frankly, the harsh criticism and outrage are, in my view, appropriate and deserved," the congressman wrote. "Many of my party have chosen to repudiate the Republican nominee. We all have an absolute right to choose a position when confronted with a tough situation. I choose not to tear my party of choice apart because Donald Trump said and did some frankly awful things in his past. It is worth noting that during some dark days in Secretary Clinton's past, her party has closed ranks and defended their nominee . . . I will follow my Democrat colleagues' example, and not cannibalize my nominee because he has said and done some regrettable things."
The congressman ended his press release, written as an open letter, by saying that his sister and two adult daughters "are understandably skeptical" of Trump: "They are all intelligent, independent and critical thinking women. . . . Mr. Trump, you have your work cut out for you with them in the next 30 days to convince them that you are the leader they can be proud of. Call me and I'll give you their phone numbers."
Previously:
• 08/11/16: 7 reasons Hillary Clinton's agenda would founder in Congress
• 07/29/16: Dems claim patriotism, Religion and American exceptionalism at convention
• 05/02/16: 10 reasons Cruz's Fiorina gambit will likely flop • 03/31/16: The Dem convention in Philadelphia could be even messier
• 03/30/16: Rift over social issues tears Republicans' base
• 03/03/16: Why Ted Cruz might be the last, best hope for conservatives to stop Donald Trump after Super Tuesday
• 02/25/16: Trump's romp in Nevada shows why the establishment's conventional wisdom about his ceiling may be wrong
• 02/24/16: Inside Marco Rubio's suburban strategy

• 02/23/16: Trump seen as losing South Carolina debate .
Comment by clicking here.