Jewish World Review Oct. 12, 2004 / 27 Tishrei, 5765

Joanne Jacobs
Field Trip to the Mall; Kitty Debit Card; Learning How to Lunch; Liberry Murral
http://www.NewsAndOpinion.com | Teachers are discovering a convenient, cheap place for field trips: the mall. Instead of trekking to a zoo, kids can pet the animals at Petco -- and get free stickers and discount coupons.  Field Trip Factory sets up trips to supermarkets, sporting goods stores, car dealerships and other locations. Education Week reports:
"Businesses are looking for new ways to attract younger customers," said (Lynda) Maddox of George Washington University, located in Washington. "One thing we know about human behavior -- establish a relationship, and they're more likely to be loyal to you. And if they can get kids into a store and establish a relationship with them, it's worth their weight in gold."
On Petco's "Fur, Feather & Fins" field trip, a store employee teaches students about different animal characteristics and behavior, as well as how to care for them as pets. At Sports Authority, students learn the importance of exercise, sports safety, and different types of athletic gear and clothing. And for Lowes Foods' "Be a Smart Shopper!" field trip program, students learn nutrition and healthy meal and snack planning while sampling organic baby carrots and kiwi fruit.
I'm somewhat dubious about the value of field trips, having gone to school in what must have been the pre-trip era. In all my years of elementary and middle school, we only had three field trips: a bus ride to the Natural History Museum in Chicago, a one-hop train ride (plus return), and a visit to the town library. In high school, we had a biology trip to Volo Bog. Jan falling in was the highlight. A person really does sink quickly in a bog.
I remember one corporate gimmick: In fourth and fifth grade, we got comic books on fire safety featuring Johnny Hartford (Hartford Insurance). That's how I know I shouldn't be storing old paint cans and rags in the garage. I do. But I know it's a fire hazard. I thought of Johnny Hartford when I finally got the bad wiring fixed.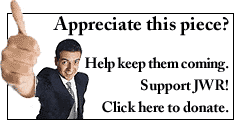 Kitty Debit Card
The Hello Kitty Debit Master Card lets little girls shop till they drop. It's supposed to teach money management, reports the Washington Post.
Hello Kitty's lesson comes with a cost. The activation fee is $14.95 (and another $14.95 if you renew after a year). There is a $2.95 monthly maintenance fee, a $1.50 ATM-withdrawal fee and a $1-per-minute fee to talk to a customer service agent.
Hello Kitty. Good-bye, money.
"It's no different than an allowance; just a safer way to manage an allowance because if you're a parent, you can find every place your daughter spent her money: how much, when and where," (Legend Credit's Peter) Klamka said. "You get a higher level of control than just giving your daughter $100 and say, 'Go to the mall.' "
I achieved an even higher level control by never giving my daughter $100 to go to the mall.
Learning How to Lunch
Berkeley students will get credit for eating -- as long as they follow the organic credo.
Over the next three years, Berkeley's 10,000 public school students will be learning about nutritious food and healthy cooking — and getting class credit for it just like for history and math classes.
For instance, kids might study organic farming as part of biology or write recipes in English while growing — and eating — healthier meals.
The program is getting $4 million in seed money from America's most vocal supporter of organic food, renowned Chez Panisse chef and owner, Alice Waters. She contends that understanding what's good for lunch is essential education.
"Kids learn how to cook and they learn how to garden. They learn how to sit at the table and communicate with each other. To me, it is like an elementary education," she said. "It's more important than reading, writing and arithmetic."
Surely, reading, 'riting and 'rithmetic are more important than radicchio.
Liberry Murral
Literacy and libraries might seem to go together, but not for Maria Alquilar, who was paid $40,000 to create a ceramic mural for the library in Livermore, Calif. She misspelled the names of Einstein, Shakespeare, Vincent Van Gogh, Michelangelo and seven others. Now the Livermore council has offered the Miami artist an additional $6,000 to fix the errors. But Alquilar wants an apology first, reports the Miami Herald.
Quite frankly, I'm really upset about this,'' Alquilar said. ''Nobody at the library has said what a great work it is.''
Number 2 Pencil  has a photo of part of the mural. Judge for yourselves. And here's a web site with more photos, plus the artist's grammatically challenged explanation of the meaning. She cites William Blake on enlightenment: "When the doors of perception are cleansed all things will appear as they are, infinite." And perfect just the way they are. Alquilar goes on:
The words and the quotes along with the esthetics of the work is designed to engage the viewer at the basic esthetic level to the intellectual and spiritual levels if the viewer takes advantage of the vast wealth of material that the library has to offer.
Books, mostly. Filled with those irrelevant, pesky words.
Blake came up in an AP story too:
"The people that are into humanities, and are into Blake's concept of enlightenment, they are not looking at the words," (Alquilar) said. "In their mind, the words register correctly."
Livermore, home to vineyards and a nuclear lab, just isn't enlightened enough to appreciate artists like Alquilar, Van Gough or Michaelangelo.
Every weekday JewishWorldReview.com publishes what many in Washington and in the media consider "must reading." Sign up for the daily JWR update. It's free. Just click here.


JWR contributor Joanne Jacobs, a former Knight-Ridder columnist and San Jose Mercury News editorial writer, blogs daily at ReadJacobs.com. She is currently finishing a book, Start-Up High, about a San Jose charter school. Comment by clicking here.
© 2004, Joanne Jacobs